Tom Clancy's Rainbow Six 3: Raven Shield - OpenRvS v.1.5 - Game mod - Download
The file OpenRvS v.1.5 is a modification for Tom Clancy's Rainbow Six 3: Raven Shield, a(n) action game. Download for free.
file typeGame mod
file size48.2 KB
downloads1848
(last 7 days)15
last updateSaturday, September 16, 2023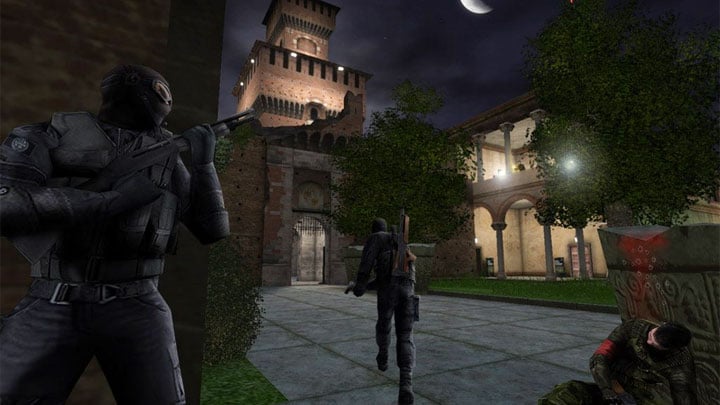 OpenRvS is a mod for Tom Clancy's Rainbow Six 3: Raven Shield, crated by .Twi.
Description (in author's own words):
OpenRVS is a private project, made in preparation for the inevitable time when UBISoft ceases to validate cd keys for the game Rainbow Six 3: Raven Shield.  UBI has a poor track record for support with PC games, and although Raven Shield players have legally purchased the game, service for these players has now ceased.  Because UBISoft had shut down all support for online Raven Shield (as of September 24, 2016), I have decided to improve and release this project.
Please note, there is no intent to allow pirated versions/cracked copies of the game to work in the current cd key system.  I fully support buying Raven Shield legally.  This project is ONLY so that legal owners of the game can continue to enjoy their purchase.
To install:
How to install on your personal Ravenshield copy:
1.    Stop your game if it's running.  Copy the supplied files OpenRVS.u, R6ClassDefines.ini, openrvs.ini, and Servers.list to your game's Ravenshield/System directory.
2.    Play the game!
Additional Info:
3.    The OpenRVS patch will automatically attempt to fetch a list of good servers from rvsgaming.org, a fan-owned community hub.  If this fetch fails, a list of known good servers found in the Servers.list file will be loaded instead.  You can edit this file to include other servers you know of.  You can also use the Join IP button to connect to any server you know the IP address of.  You can also edit openrvs.ini to fetch your server list from an alternate online provider.
4.    As of version 1.1, OpenRVS also fixes UBISoft's locked mods system. You are now able to play expansion-style mods (such as Ordnance Project or R6 Zombies) without needing a mod unlocker.
Last update: Saturday, September 16, 2023
Genre: Action
File size: 48.2 KB
see more
Popular files for Tom Clancy's Rainbow Six 3: Raven Shield