Mafia: The City of Lost Heaven - Mafia Freeride Extended Mod v.3.0 - Game mod - Download
The file Mafia Freeride Extended Mod v.3.0 is a modification for Mafia: The City of Lost Heaven, a(n) action game. Download for free.
file typeGame mod
file size25.3 MB
last updateMonday, April 20, 2020
downloads3464
downloads (7 days)75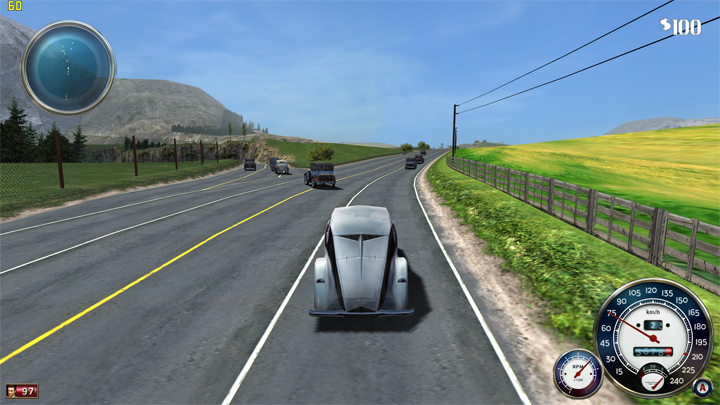 Mafia Freeride Extended Mod is a mod for Mafia: The City of Lost Heaven, created by Firefox3860.
Description:
This mod improves Freeride mode.
The main innovation of the mod is that for the first time in the history of the Mafia modding (from among the released mods) the city and the countryside are united in one mission. Now between them you can move freely without podzagruzok :) + Open two country roads from the console version.
The following locations are also added:
Clark Motel
Salieri Bar with garage and room Vincenzo
Lost Heaven Racing Circuit
Tom's house in Oakwood
Car service Lucas Bertone
Airport
Farm
Locations are not yet very lively, but then, perhaps, will become so.
A few more interesting pieces.
A train travels by train to Hoboken. He can ride you around the countryside to the motel. He does not stop there, so you will return to where you left.
You can walk and drive by car along the routes of the aboveground metro. Springboards from extreme are inserted.
Street lighting has been changed, new better lightmaps have been made for the entire city and the countryside.
The car can be repaired except for a car service in one more place. Music can be cut down and cut into a button. whistling (HORN1).
In the arms store you can buy a bomb. It is installed and explodes on the button. hand brake (HANDBRAKE1).
The game can be saved in Tom's house, in the Clark Motel - the door in the room on the 2nd floor, and in the Salieri Bar - one of the doors inside the bar.
I express my gratitude to those who helped me in creating the mod.
GOLOD55 - for advice on the technical part and provided console Krajin models.
Grandshot - for the cut out objects from these models.
Rinky-Dink - did a lot for the mod, with him we worked together on the transfer of locations.
Kaiser - for the idea and help in the joint implementation of the camera on the North Bridge trampoline.
see more
Popular files for Mafia: The City of Lost Heaven