Hexen: Beyond Heretic - Shroud of Deceit v.1.0 - Game mod - Download
The file Shroud of Deceit v.1.0 is a modification for Hexen: Beyond Heretic, a(n) action game. Download for free.
file typeGame mod
file size10 MB
downloads161
(last 7 days)0
last updateSunday, September 1, 2019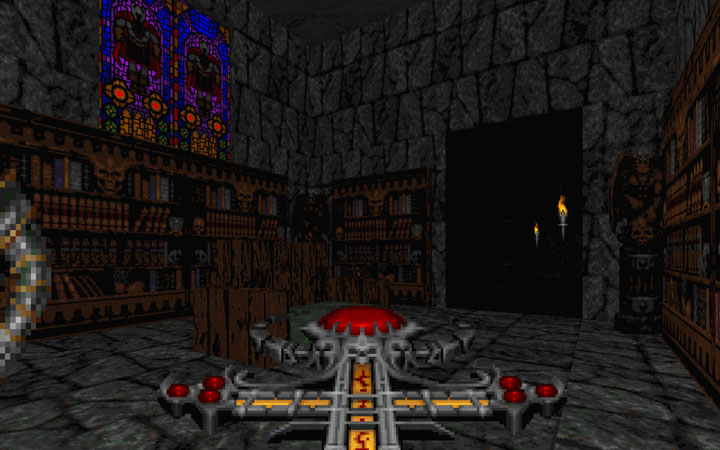 Shroud of Deceit is a mod for Hexen, created by alwaysdoomed.
Description:
Hello everyone I just recently started getting into Hexen and i really do love the game. I have decided to take a stab at making a Hexen wad, dare I say megawad as well.. But anyways since there seems to be a lack of hexen love i'm going to attempt to give hexen some love by making a wad for it. This wad will combine the fast paced action of doom and heretic with the rpg elements and puzzles of hexen.
-New class, necromancer
-New and harder hexen enemies
-storyline driven maps with voice acting and cutscenes
-fast paced action like doom and heretic
-new weapons for each class plus a few storyline weapons available to every class.
-new items and powerups
-lots of boss and miniboss fights
LEVELING SYSTEM
Every Level you will get 1 talent point and get additional max health and max mana based on your class.
Fighters will obviously get the most health per level but will also get the least amount of mana. The mage will be the opposite of the warrior and get the least amount of health but most mana, the cleric will be the happy medium between the 2.
The talent system will be relatively simple. There will be 3 talent trees that you can sink talent points into, and for each point you sink into a tree you will get a bonus. Not all bonuses will effect your current class, however you will want to sink points into the tree to get the desired tier bonuses that you want.
A example talent tree bonus would be that all warrior melee weapons get +25% range. Another example would be Whenever the cleric swings his mace, there will be a 10% chance that all cleric weapons other than his mace will do 35% more damage for 10 seconds.
Instructions:
To run this mod use ZDoom.
Last update: Sunday, September 1, 2019
Genre: Action
File size: 10 MB
see more
Popular files for Hexen: Beyond Heretic