Fallout: New Vegas - Brutal Saving v.1 - Game mod - Download
The file Brutal Saving v.1 is a modification for Fallout: New Vegas, a(n) rpg game. Download for free.
file typeGame mod
file size2.9 KB
last updateSunday, March 15, 2020
downloads66
downloads (7 days)9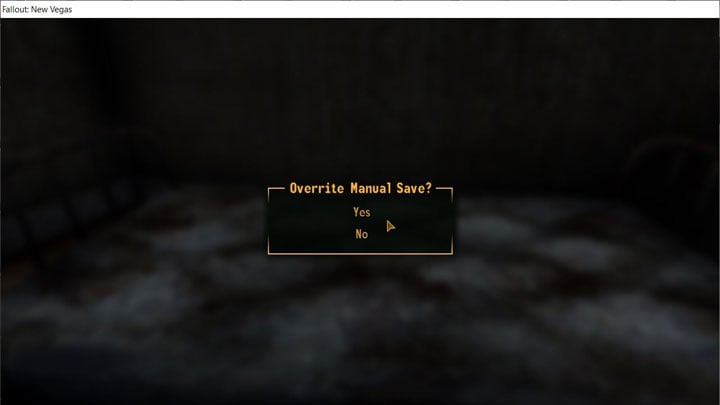 Brutal Saving is a mod for Fallout: New Vegas, created by PsychorGames.
Description (in authorís own words):
Brutal Saving limits where you can make manual saves, making your New Vegas experience more challenging.
Brutal Saving disables the pause menu, making you unable to manually save or load. Quicksaving, quickloading, and auto-saving will also be disabled.
To open the Manual Save prompt, you must eliminate some sleep deprivation. The best way to do this is by sleeping. Your game will also automatically make a "Crash Save" every 15 seconds.
You can have up to 3 Manual Saves and 3 Crash Saves.
If you hold the Backspace key, your character will die and you will be able to use the pause menu normally again.
This is intended to be used on Hardcore Mode. In some areas of the Mojave and in some DLC, you can make a Manual Save simply by Waiting. If not on Hardcore Mode, you will be able to save by Waiting.
This mod only requires NVSE.
Instructions:
Use Mod Manager. Alternatively mod into DATA folder. Activate the mod through your preferred launcher by ticking the checkbox next to the esp.
see more
Popular files for Fallout: New Vegas