Mount & Blade II: Bannerlord - Cinematic Camera v.e1.0.2 - Game mod - Download
The file Cinematic Camera v.e1.0.2 is a modification for Mount & Blade II: Bannerlord, a(n) rpg game. Download for free.
file typeGame mod
file size68.1 KB
downloads211
(last 7 days)1
last updateSunday, June 7, 2020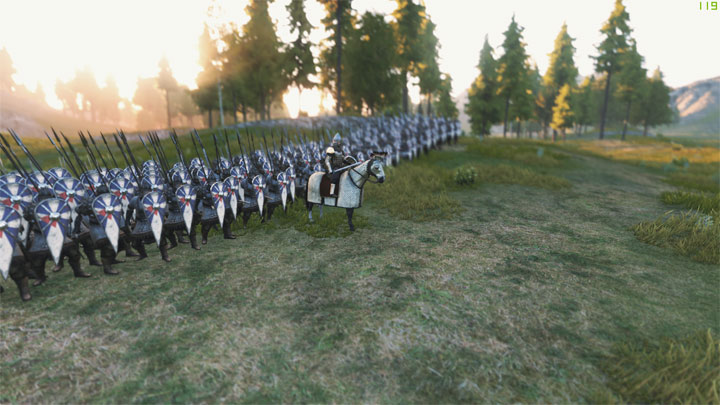 Cinematic Camera is a mod for†Mount & Blade II: Bannerlord, created by †LiZhenhuan1019.
Description (in authorís own words):
A mod that allows you to adjust camera to make cinematic video.
Features
Adjust FOV, depth of field, moving speed of camera in RTS Camera?.
Optionally set player character invulnerable to avoid it being killed accidentally.
Configuration saving. The configuration is saved in directory `(user directory)\Documents\Mount and Blade II Bannerlord\Configs\EnhancedMission\`.
The config file is saved in file `CinematicCameraConfig.xml`.
You can modify them manually, but if you edit it incorrectly or remove them, the configuration will be reset to default.
Prerequisite
How to install
Please download and install the prerequisite mod RTS Camera? first.
Copy `Modules` folder into Bannerlord installation folder(For example `C:\Program Files\Steam\steamapps\common\Mount & Blade II Bannerlord - Beta`). It should be merged with `Modules` of the game. Or use Vortex to install it automatically.
Loading sequence requirement
`Cinematic Camera` should be loaded after `RTS Camera`.
How to use
Start the launcher and choose Single player mode. In `Mods` panel select `RTS Camera` and `Cinematic Camera`, then click `PLAY`.
Note: Please make sure that `Cinematic Camera` is loaded after `RTS Camera`. For now the loading sequence in official launcher is incorrect.
You can use launcher fix mod or use Vortex to sort them automatically.
Then play the game as usual.
After entering a mission (scene):
Press `O(letter)` (by default) and then click `Extension: Cinematic Camera` to open menu of this mod. You can access the options of this mod in it.
All the options will be applied when camera is in RTS mode. Press `F10` by default to enable it. For details please read instructions in `RTS Camera`.
Last update: Sunday, June 7, 2020
Genre: RPG
File size: 68.1 KB
see more
Popular files for Mount & Blade II: Bannerlord