Mount & Blade II: Bannerlord - Realm of Thrones v.2.1 (for 1.6.0) - Game mod - Download
The file Realm of Thrones v.2.1 (for 1.6.0) is a modification for Mount & Blade II: Bannerlord, a(n) rpg game. Download for free.
file typeGame mod
file size3414.1 MB
downloads611
(last 7 days)55
last updateWednesday, July 7, 2021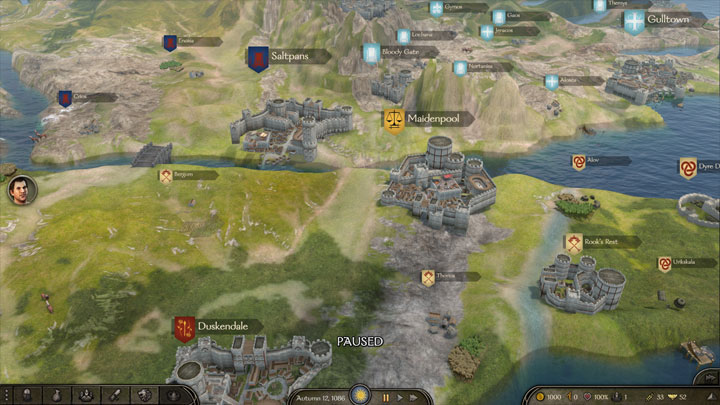 Realm of Thrones is a mod for Mount & Blade II: Bannerlord, created by  Carolina Warlord/rbhughes.
Description (in author's own words)
Total conversion mod for Mount & Blade 2 Bannerlord, which will change Calradia into Westeros and Essos from the HBO series, Game of Thrones. Hundreds of characters added, along with over twenty kingdoms from the Free Folk, north of the wall, to the Dothraki of the Great Grass Sea.
FEATURES:
custom main map of Westeros and a large part of Essos
14 new kingdoms added and existing kingdoms converted
lots of new cultures
lots of new basic and noble troop trees
hundreds of customized NPCs from Game of Thrones
Early Access
This mod is very early access and is no where close to complete
Custom Main Map is an early temporary version with many abnormalities due to leaving native vista texture in place, and adding, what I could, to it
Completely new map will be created when modding tools are fixed and completely implemented
NO CUSTOM ARMORS OR WEAPONS HAVE BEEN ADDED YET. Brand new troop trees are equipped with native armors and weapons.
DISCORD
Please join my discord at https://discord.gg/3GXuezFB , any and all feedback is highly appreciated.
SPECIAL THANKS
I give a special thanks to Urist McAurelian, for without his Bannerlord.GeneralModdingPatches module, this mod would have no custom world map!
Instructions:
Extract the archive. You will get folders "Music" and "Modules". Copy both to game's main folder and then activate all of mod's parts in launcher.
Last update: Wednesday, July 7, 2021
Genre: RPG
File size: 3414.1 MB
see more
Popular files for Mount & Blade II: Bannerlord