The Sims 4 - Private Practice v.2.4.0.3 - Game mod - Download
The file Private Practice v.2.4.0.3 is a modification for The Sims 4, a(n) simulation game. Download for free.
file typeGame mod
file size12.8 MB
downloads14878
(last 7 days)200
last updateTuesday, April 4, 2023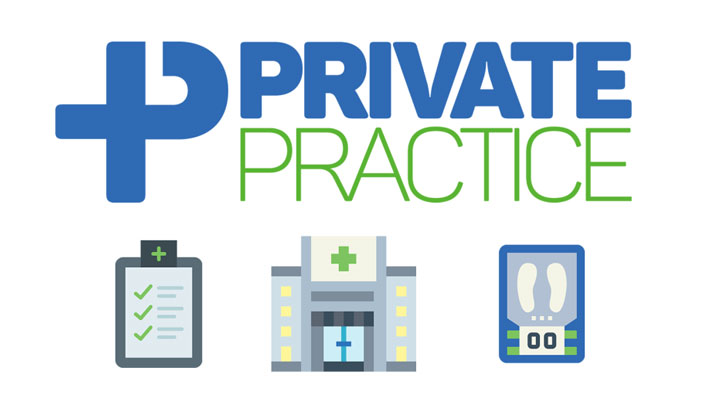 Private Practice is a mod for The Sims 4, created by SimRealist. If you enjoy this project please consider supporting it's authors through Patreon.
Description:
The goal of this mod pack is to rework the Health system of the Sims 4. Exploring the ability to take care of your Sim's Health all under the same roof if you wish.
Mod adds health insurance, pharmaceuticals, optometry, and many other diseases and plastic surgeries to your gameplay.
The mod introduces new diseases and health problems.You need to deal with high blood pressure, obesity or allergies. The mod also includes Nies' Cooler Sickness mod, which causes NPCs to develop their own illnesses off-screen. The mod's creator hasn't forgotten fitness. Our sims need to take care of their weight and blood pressure. Basic checkup will let you know whether everything is fine with the sim – if not, they'll have to change diet, start exercising, or avoid stress. If the sim becomes too big, they'll lose energy faster.
The mod also enhances doctor's career. It begins with studies – save up some money first, because those student loans won't pay themselves up. Only after obtaining the necessary education can our sim operate a living organism. Here, you also have to decide whether you want to be a human doctor, or an animal doctor. The doctor's path is not all.
HOW TO EXAMINE SIMS?
The checkup is done through a new option on the phone menu. You'll also find the a private office option there, which will let you send the sim for additional examination and see the latest results.
Instructions:
REQUIREMENTS:
-Base Game and Get to Work Pack Required!
Cats and Dogs Pack Optional BUT recommended utilize this mod to its full potential.
HOW TO INSTALL THE SIMS 4 MODS?
1. First, you need to enable support for mods in The Sims 4. To do this, start the game, go to the "game options", and then to the "other" section. Here, you have to check two boxes: "Enable Custom Content and Mods" and "Script Mods Allowed."
2. Then, you need to extract the downloaded mod and move it to My Documents/Electronic Arts/The Sims 4/Mods. Extracted files will be in the format .package or .ts4script. You can move them dirtectly or to a subfolder, both will work.
Add as many or as few traits to your mod folder as desired. Keep all package files and script files paired together in order for the social interactions to work properly. Since this is a script mod, these traits can only be placed one folder deep.
3. That's it. The mods should work the next time you play the game.
Last update: Tuesday, April 4, 2023
Genre: Simulation
File size: 12.8 MB