Hexen: Beyond Heretic - Legend: Forgotten Chapter v.8082021 (demo) - Game mod - Download
The file Legend: Forgotten Chapter v.8082021 (demo) is a modification for Hexen: Beyond Heretic, a(n) action game. Download for free.
file typeGame mod
file size1.6 MB
downloads65
(last 7 days)0
last updateSaturday, August 21, 2021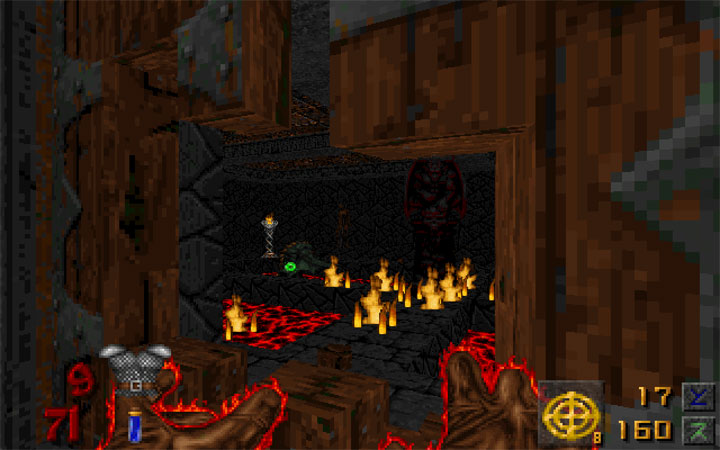 Legend: Forgotten Chapter is a mod for Hexen, created byHexen Mage Tower.
Description (in author's own words)
This is a demo of Legend: Forgotten Chapter -
a spin-off mod in the Legend series of mods universe.
This mod is NOT Legend: Farewell Edition version 9. It is, however, based on Legend-9 level structure.
Otherwise, it uses the vanilla Hexen gameplay mechanics with none of Legend features. At least, this is so
in the mod's current state.
The demo includes first level only, - Winnowing Hall, (Legend-9 version), which has been heavily modified
and extended. Packed with numerous secrets, exploration areas, traps, evil devices and non-linear gameplay. Roughly 60 minutes of gameplay, if you explore and clear
everything. More for the first-times. Much more for those stuck on the switch issues...
The demo (or the mod - in the future) is compatible with any sourceport and does not need Legend-9 to run. Prefered platform - GZDoom. Everything with Legend series of mods is tailored to difficulty 4...don't say i didn't warn you :-)
So, grab your axes and staves - and on with the show!
To run use GZDoom.
Last update: Saturday, August 21, 2021
Genre: Action
File size: 1.6 MB
see more
Popular files for Hexen: Beyond Heretic