Mount & Blade II: Bannerlord - Europe Campaign Map v.1.7.1 - Game mod - Download
The file Europe Campaign Map v.1.7.1 is a modification for Mount & Blade II: Bannerlord, a(n) rpg game. Download for free.
file typeGame mod
file size1093.8 MB
downloads175
(last 7 days)112
last updateWednesday, June 22, 2022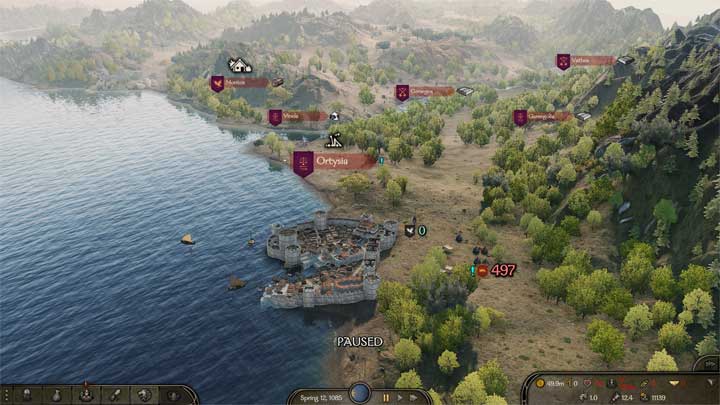 Europe Campaign Map is a mod for Mount & Blade II: Bannerlord, created by Lemmy1916
Description:
Full conversion of the game's campaign map into a European one. Map dedicated mainly to the modder and to the teams that do not have a campaign map. All resources and tutorials on discord server.
PLEASE READ THE DESCRIPTION CAREFULLY !!
...or risk crashing at launch !
|| ?Support, help and reports only on the discord server ||
?
INSTALLATION
1. Download the mod
2. Download this Harmony mod : CLICK HERE
3. Unzip this two mods into your module folder :
?...STEAM\steamapps\common\Mount & Blade II Bannerlord\Modules
4. Delete the two folders (CoreShaders and TerrainShaders) in :
C:\ProgramData\Mount and Blade II Bannerlord\Shaders
5. Unblock the 2 files in :
...\STEAM\steamapps\common\Mount & Blade II Bannerlord\Modules\Europe_LemmyProject\bin\Win64_Shipping_Client
6. Launch bannerlord and check the 2 mods in this order :

|| KNOW ISSUES ! ||
Sometimes the game crashes when you start a new game, just restart a second time. (make sure you have done step 4)
There are still recurrent and random crashes, sometimes after 10 minutes of play, sometimes after 2hours, because of a problem with modding tool that Taleworlds has not yet resolved ! I upload a second version which fixes the crash problem, but adds a lot of snow everywhere and makes the map ugly
The Sturgian walls do not appear to have been destroyed during the sieges.
Sometime you find missing icons such as the state of walls during sieges, flying houses in cities, flags flying over castles, armies climbing steep mountains...Help me to solve these problems in Discord server.
A problem has appeared with 1.7.2 ! All decals have disappeared from the map! All the decals below the village or the cities or even the circle decals in orange when you drag the mouse over a colonies !! I will do my best to find a solution but this is a problem with 1.7.2 that Taleworlds has not yet fixed.
|| FAQ ||
? The game crash !
Did you read all the steps above? Are you in 1.7.2? If so, come to the Discord
? Are you going to enlarge the map?
No !
? Why Beta ?
There are still many small mistakes, please report them to me on the discord
? Are the colonies placed in real locations? Will you rename them?
Yes I will rename the colonies with real names, but at the end of the beta. I have placed the cities in the right places (pretty much) but the castles and villages have been placed according to the gameplay
? I don't find it very realistic, besides, almost half of Europe is missing!
For technical reasons, as I'm a beginner, I preferred to keep the same size as the basic map, so I had to decide to put only a part of Europe in order not to have too small countries. I also allowed myself to modify the map according to the gameplay but also to my desires.
? Can I use it for myself or for my mod?
Yes of course ! I just have a request apart from being credited for my work, I just want to be notified and be invited to follow its evolution on your side/server, this will allow me, apart from having the joy of seeing it improving, to enhance myself and to share these improvements in my future updates of the map.
> You like my job ? Buy me a beer https://www.buymeacoffee.com/lemmy1916
Thanks to all the modding community who helped me a lot to make this map and got me out of trouble more than once! There is still a lot of work to do but with your help and your reports I will get there ! I am sorry for those who would have wanted the eastern part of Europe, I do not exclude to do tests later !
Last update: Wednesday, June 22, 2022
Genre: RPG
File size: 1093.8 MB
see more
Popular files for Mount & Blade II: Bannerlord