Men of War: Assault Squad 2 - Spanish Civil War v.1.0 - Game mod - Download
The file Spanish Civil War v.1.0 is a modification for Men of War: Assault Squad 2, a(n) strategy game. Download for free.
file typeGame mod
file size1718.7 MB
downloads70
(last 7 days)44
last updateWednesday, August 3, 2022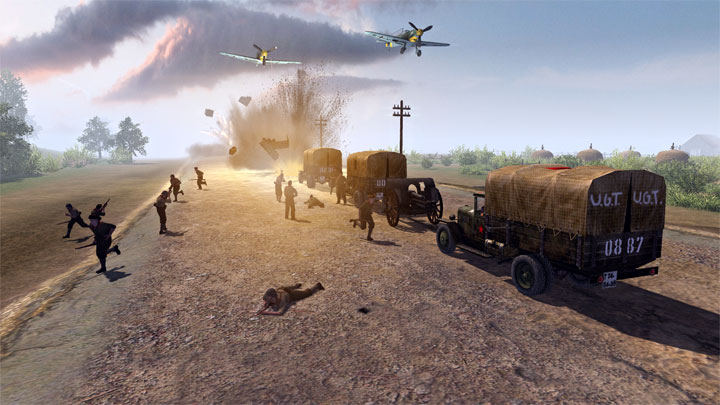 Spanish Civil War is a mod for Men of War: Assault Squad 2, crated by SCW Team. Be sure to also check out project's Discord.
Description:
The Spanish Civil War was a warlike conflict that was unleashed in Spain after the partial failure of the Coup d'état of July 18, 1936 carried out by a part of the armed forces against the Government of the Second Republic. After the blockade of the Strait by the Republic, the coup plotters sought help from the fascist powers Europe (Germany and Italy), thanks to that help an airlift was created that transferred the rebel troops from Africa to Spain. In the last weeks of July, began a civil war that would conclude on April 1, 1939 with the last part of the war signed by Francisco declaring his victory.
In this mod you will fight in the "Main Battles" of the Spanish Civil War with Republicans and Nationals, in addition to their allies (International Brigades, Condor Legion, CTV).
Instrukcje:
To install extract te archive. You will end up with .rar file that you need to then extract to "mods" folder. And activate in menu.
Last update: Wednesday, August 3, 2022
Genre: Strategy
File size: 1718.7 MB
see more
Popular files for Men of War: Assault Squad 2