Need for Speed: Payback - Payback Ultimate Patch v.1.3 - Game mod - Download
The file Payback Ultimate Patch v.1.3 is a modification for Need for Speed: Payback, a(n) racing game. Download for free.
file typeGame mod
file size6.4 MB
downloads1252
(last 7 days)140
last updateSaturday, March 11, 2023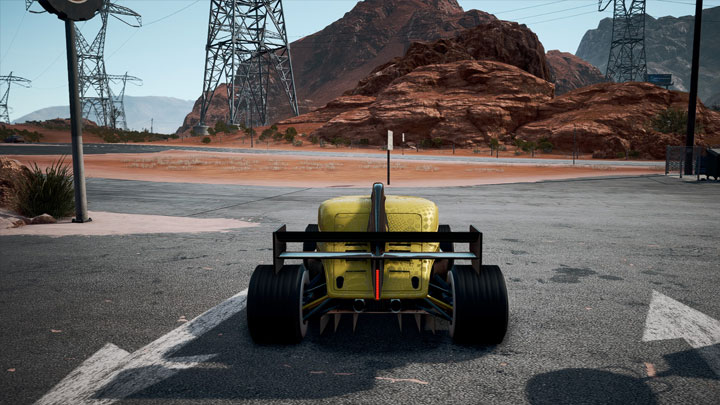 Payback Ultimate Patch is a mod for Need for Speed: Payback, created by AntiLoser.
Description:
Gameplay
No more out-of-bounds reset, you can now travel to some of out-of-bounds areas without reseting
Speed Limit cap removed. You can now exceed 300 mph (if the car can, not all cars will or may need additional mod to do so)
Offroad Speed Limit increased, you can now drive 200 MPH or more offroad (even in non-offroad cars)
Teleportation to events and activities is enabled
Tune-Up Shops will have more stock available (Which increases your chance of getting a good part)
Catch-Up packs can change build (Normal catch-up packs are still available)
Nos overbright VFX removed
All cars have additional performance sliders in the live tuning menu (except for deluxe cars, and only applies to new cars bought with mod)
Event Restrictions Disabled (you can take any car into any event. For example use a race car in drag event or offroad event)
No DNF timeout for Speedcross events
Dealership is now arranged alphabetically
Tune-Up Shop will now generate items with 3 bonus perks along with the normal 1, and 2 perks. Also only branded parts will be purchasable no more "Stock" brand.
Customization
Decals can now be mirrored on the top of the car.
All tires are on all cars
Some cars will also have hidden parts available?
Some cars will have new parts (created from existing models in game)
Some cars will have preset wraps you can apply in the wrap menu (go to community wraps/followed artists)
All cars have additional stance options (except for deluxe cars, and only applies to new cars bought with mod. Tip: Buy a non-deluxe version of the car and change the build of the car in the tuneup shop this way you can get the stance options. For example the 350z has a drift deluxe version buy it from the race dealer and then change it to a drift build at the tune-up shop. Then go to community wraps and follow artists to place the deluxe wrap on it. Unfortunately this cannot be done with the F150 as there is only one build of it.)
More Wrap Slots available (340 total, weird number because they were made from unused preset wraps). Wraps made with this mod active may disappear when mod not in use. They will reappear when mod used again.
Most parts are removable
Hidden License Plates are now available
Optional
Most cars will have a version with a wrap/livery installed that you can buy from dealership (abandoned cars, boss cars, street leagues, gamescom etc.). Coming Soon.
New Map Border
Hidden Races shown on map, (most will not award anything, and some are not finished.)
Derelict Markers shown on map (Will disappear after collected)
Fortune Valley Map Shortcut DLC
Cars With Hidden Parts Available
Beck Kustoms (Rims, use fender part to fix rim placement if needed)
Chevrolet C10 Pickup (headlight)
Ford Hotrod (derelict parts)
Honda NSX (Kakimoto kit)
Honda S2000
Lamborghini Diablo (Morohoshi Kit)
Mazda MX5 96
Mazda RX7 (A hood, roof)
Subaru BRZ (Bumpers)
Instructions:
1.Install Frosty mod manager 
2. Download Payback Ultimate Patch
extract the archive and place .fbmod into mods folder of mod manager
3.Launch mod manager and apply mods
press launch to start game
Note: This will not work on cracked versions, as crack versions do not work with Frosty Editor/Mod Manager. This mod will not work when playing online. This will only work in solo mode as the rewards are server-side when playing online. Also mods will only work with Origin or Steam versions of the game.
Last update: Saturday, March 11, 2023
Genre: Racing
File size: 6.4 MB
Files for Need for Speed: Payback