The Elder Scrolls V: Skyrim Special Edition - ORomance v.1.8 - Game mod - Download
The file ORomance v.1.8 is a modification for The Elder Scrolls V: Skyrim Special Edition, a(n) rpg game. Download for free.
file typeGame mod
file size784.5 KB
downloads394
(last 7 days)29
last updateFriday, December 30, 2022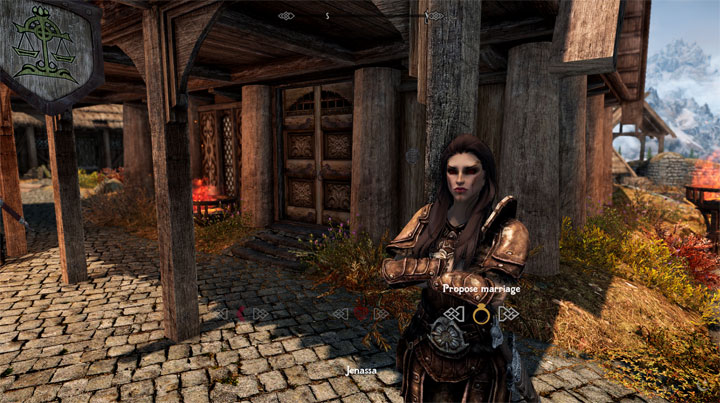 ORomance is a mod for The Elder Scrolls V: Skyrim – Anniversary Edition, created by  Sairion.
Description:
Extensive new dating and seduction mechanics, a brand new user interface, prostitution mechanics, cheating mechanics, and countless new features, built for OStim
Ready for some real immersion?
ORomance is a massive mod, there's no way to explain all of it's new features here, but here's the big ones:
- Dating, romance, and seduction mechanics in Skyrim. Loosely based off of classic dating sims
- A brand new UI built from the ground up to make navigating ORomance's many options a breeze
- A new relationship type, girlfriend or boyfriend, acts as an intermediate between friends and marriage
- divorce/breakup/cheating/multiple partners/threesomes, all features in ORomance
- EVERY NPC is romancable/seducable/marriable, even those NPCs added in new mods (some NPCs may be hard to get, see below)
- Brand new custom stats (over 10) and personalities procedurally generated for each npc, because Skyrim's relationship mechanics were far too basic
- NPCs have an opinion/"memory" of you that will fade over time for small actions, but they will remember some things you do with them forever
- Loads of new interaction options with NPCs
- Prostitution, where you can pay different prices for different sex acts
- Ultra-tight OStim integration, your actions inside sex scenes affect your relationship
- Followers like you the more you travel with them
- Optional NPC sexualities (heterosexual/bisexual/homosexual) that affects their preferences in the player
- Loads of small immersive tweaks that tie into the game's vanilla systems. Becoming a thane makes you more popular around town? Of course. Not being orc-kin makes seducing orcs harder? Absolutely. Doing quests for NPCs makes starting relationships with them easier? Yep.
- Heavy emphasis on small immersive features
INSTRUCTIONS:
Requirements:
Installation
Install with Nexus Mod Manager
Last update: Friday, December 30, 2022
Genre: RPG
File size: 784.5 KB
see more
Popular files for The Elder Scrolls V: Skyrim Special Edition