Game review
12 February 2022, 16:00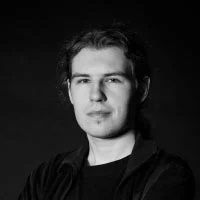 author: Christopher Mysiak
An scholar, librarian, wannabe witcher, and a gentleman. Cars, guns and swords are his things, as are deep stories about serious stuff.
Know by heart Review - Russian Coming-of-Age Story From the Creators of Pathologic
A provincial Russian town in 2001 seems like a perfect setting for a story, especially if this story is centered around young adults and told by the creators of Pathologic. Sadly, the premise turns out to be much more interesting than the game itself.
The review is based on the PC version. It's also relevant to XONE, PS4, Switch version(s).
PROS:
a nostalgic story with some touching bits;
likeable characters;
decent music and art style;
Russian scenery makes everything more interesting…
CONS:
…although the setting could be used much better;
the gameplay is dull and lackluster;
the story takes a bit too much time to develop;
there are some minor technical flaws.
Young adults seem to be the dominating force among video game characters nowadays. There are more and more stories about coming-of-age of boys and girls, who struggle with the merciless adulthood. Know by heart is another example of this trend, following in the footsteps of such titles as Life Is Strange or Night in the Woods.
A glance is enough to be certain: yes, we are deep in Russia.
It doesn't look like much at a glance, but there are two things that make it special. The first one is the developer. Ice-Pick Lodge are none other than creators of the most unforgettable among the most clunky games – Pathologic. The second thing is the setting. Coming-of-age from the perspective of dwellers of a provincial town in post-Soviet Russia (the year is 2001) must be special, right? Well, it should be.
Regrettably, these two strengths, causing Know by heart to attract more attention than many similar indie titles do, turn out to be the game's weak spots after all. Let's start with the setting.
Remember, no Russian
Reliving memories like this plays the major part in Know by heart's "gameplay".
Everyone knows that Russia is rather a "state of mind" than a country. Ten years after the collapse of the USSR it should be even more noticeable than it's today. Yes, the nameless town depicted in Know by heart has this distinct Eastern European appearance (just look at cars), and there is Uncle Kolya who likes using proverb saying that prison and poverty are two things no one can avoid for their entire life, but that's it.
You're allowed to pick dialogue options, but these choices have very little meaning.
Ice-Pick Lodge decided to make the plot as relatable as it gets, thus avoiding any political or even historical mentions. It's a pity, considering that main characters of Know by Heart were teenagers when the USSR was falling apart, and their teenage memories play major role in the story here. I'm not trying to persuade developers into making game centered around something else than they did. I'm just saying that a pinch of history could enrich the experience. Just like it did with Bloober Team's The Medium, set in Poland in similar time.
Gameplay? What gameplay?
Beware, there are some bugs as well. I was forced to reload the game twice due to scripts not activating properly.
Pathologic was a title that used an impressive amount of various systems (actually too many for it's own good). It could give hope for some unusual gameplay in the next game from Ice-Pick Lodge. However, Know by heart has almost non-existent mechanics. There is an open world (sort of), but the developers use it only to make the game longer, forcing you to run back and forth between protagonist's block of flats, train station, some very special oak tree, and some other spots.
Conversations are fully voiced in English and Russian. I suggest choosing the latter language.
This running can take even more time, if you keep peeking on the map because you're getting lost on nearly identical streets, which could use more details to make them distinct from one another. The camera doesn't help either, turning around as it pleases. Thankfully, there are some mini-games that can save you from getting bored to death. I just hope you enjoy doing jigsaw puzzles or using a typewriter. What, you want anything to make your brain work faster? Sorry, wrong address.
More than meets the eye
So, if the gameplay is lackluster and the setting's potential was wasted, what makes Know by heart getting a score in the upper half of the scale? Aside from quite unusual art style and decent soundtrack, it's the story. Or at least its second act. It begins typically, with a bunch of childhood friends meeting after years of separation, reliving fond memories, comparing their achievements in the adulthood, and discovering that they former feelings towards each other are still very much alive.
Perhaps getting attached to characters would be easier if their 3D models had faces?
This introductory part of the story is nice and heartwarming, especially that Misha, Asya and the rest of the "gang" are truly likeable characters. Although, it takes some time before you fully realize that, and until then you may find the dialogue not very captivating. It's some trivial childhood stuff for the most part, nothing you haven't heard/seen in many other coming-of-age stories. Even if it takes place in a provincial Russian town (that potential again!).
Verdict
Know by heart feels personal, that's for sure. Ice-Pick Lodge told us an interesting story, set in an even more interesting place and time. I just wish they built an interesting game around it as well.
However, you need to delve three or four hours deep into the story (while the whole thing lasts five or six hours) to start really caring for Misha and his friends. It takes some plot twist I don't want to disclose here. All I can say is that at some point memories become the most precious – and fragile – thing in the world for the protagonists. It draws the player closer to understanding what the developers meant when they described Know by heart as a game about "accepting loss", as well as about "inevitably growing up, the feeling of time slipping through our fingers".
Life Is Strange it ain't
If jigsaw puzzles or typewriting are not your things, then how about a making tea mini-game?
All in all, Ice-Pick Lodge gave me something to think about when the credits rolled. I felt truly sorry for Misha and the rest for the sad ending I got. I know the story could have another conclusion (perhaps a warmer one), yet I'm guessing it'd require me to spend more time running around the town and looking for… something (in this game you don't make choices by simply picking different options in the dialogue). I'm sorry, Misha, but I can't take this tediousness any longer.
Our reviews are featured on Metacritic.
Know by heart feels personal, that's for sure. Ice-Pick Lodge told us an interesting story, set in an even more interesting place and time. I just wish they built an interesting game around it as well.
Christopher Mysiak | Gamepressure.com