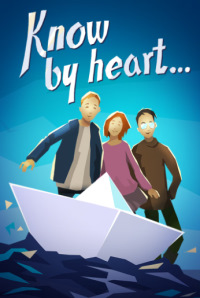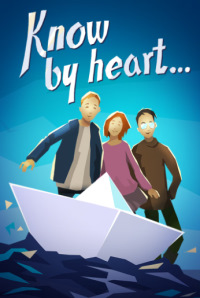 Know by Heart
Know by Heart is an indie adventure game about a group of friends meeting again and feeling a sense of loss. The production was developed and published by the Russian studio Ice-Pick Lodge, known for the games Pathologic and The Void.
Adventure | indie games | experimental/art | modern times | games for impact
Know by Heart is an adventure game with a plot that focuses on losing a loved one and trying to deal with it emotionally. The game was developed and published by the Russian independent studio Ice-Pick Lodge (authors of the very successful Pathologic series, as well as Tension and Knock-knock).
Plot
Know by Heart is set in a provincial Russian town, where the Soviet era still echoes. The hero of the game is Misha - a young man who leads a boring, bland life until his school love returns to town. This event makes the paths of life of several old friends come together again. The game focuses on the subject of the loss of a loved one.
Mechanics
Know by Heart is a quite classic adventure game, in which the action is observed from different perspectives (the camera moves). The player explores the locations and gradually learns the plot thread prepared by the developers, noting that the story is non-linear - it is shaped by the choices we make.
From time to time we also take part in various mini games. In addition, you can find a number of additional mechanics in the game, which refer to the emotions, memories and thoughts of the hero.
Game modes
In Know by Heart you play only alone. The core of the game is a feature campaign, which will take several hours to complete.
Technical aspects
Know by Heart has original, 3D graphics. Its special feature is the characteristic, low-poly character models and details of the world - the heroes look like shapeless bodies without, for example, eyes or a specific facial expression. However, the overall impression is interesting due to the use of the right style and colours.
Also noteworthy is the soundtrack, which consists of compositions performed on the piano in a modern neoclassical style.
Last updated on 08 March 2023
Game mode: single player
Age restrictions Know by Heart: 16+
Know by Heart System requirements
Minimum:
Intel Core i5-6300 2.5 GHz
4 GB RAM
graphic card 1 GB GeForce GTX 560 or better
3 GB HDD
Windows 7 64-bit
Recommended:
Intel Core i5-7500 3.0 GHz
6 GB RAM
graphic card 2 GB GeForce GTX 960 or better
3 GB HDD
Windows 7/8/10/11 64-bit