Game review
26 September 2019, 16:13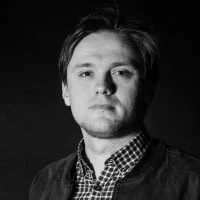 author: Matthias Pawlikowski
Wanderlust Travel Stories Review – A Must-Read Game
Wanderlust is an unusual and bold concept of a game based on the literature of the road. The courage of the artists, who created a game consisting mostly of text, deserves admiration. And recognition, too, because Wanderlust is simply a really good game.
The review is based on the PC version.
I can be a real pain before traveling somewhere. I become irritated by anything that stands in my way, and the tiniest issues suddenly reach the proportions of a global calamity. And those damn planes – who was the genius that thought human should fly? Only once I arrive, I can take a deep breath and settle my nerves. When I landed in Tenerife in December 2018, I only relaxed after I sat down on an empty beach in the evening. A few minutes earlier, I had bought a bottle of cheap sangria to properly celebrate this moment. The ocean, murmuring in the dark, tumbled, swashed and swirled, and I lay there, drinking cheap wine, telling myself I'm calm, that I came here to rest, and that this entire setting – the ocean, the cooling beach, the empty sun loungers, gusty breeze, thousands of stars, and even this city behind me, relentlessly pulsating with the banging bass from techno parties – were there to help me with my big holiday plan.
PROS:
well-written stories – they're funny, ironic, and touching;
characters are easy to identify with;
game interface is intuitive;
playing/reading will suffice for more than 15 hours;
atmospheric, suitable music and beautiful views;
CONS:
it's boring sometimes (Martin's story mainly);
minor impact of game mechanics (resources, money, time, fatigue, and mood).
Yes, I am a tourist. Like millions of other people, I take a vacation to get as quickly as possible to pretty, sunny locations to relax. And although I was always aware of the certain shallowness of my small trips, only after playing Wanderlust I begun to feel a little remorse. But let's start from the beginning.
What is Wonderlust?
The woman had tied her gray hair up loosely. I couldn't put my finger on her eyes. Sorrow? Or just experience? Before the others came, she was sitting alone on her Desk, writing on her laptop.
I knew the type.
She traveled all her life and had already seen everything there was to see, and yet still tried to experience something new.
Wanderlust. Travel Stories
My recommendation would be to start with Tomek's story – it's a great introduction to the entire concept of the game.
Wanderlust. Travel Stories is the debut game of a Polish studio Different Tales, published by Walkabout. Funny that out of those three poper names, all have connotations of movement, travel, or tales. It's a significant hint. Wanderlust is an unusual and bold concept for a game. Classifying it in terms of genre is tricky, but the game is a blend of visual novel, paragraph games, MUD, adventure, and elements of time management.
The main premise of Wanderlust is reading and making decisions. The game shows still, neatly formatted paragraphs and photos, plays atmospheric music, and then asks us to select dialogue options, or decide what to do next. In other words, Wanderlust is like interactive literature (a hypertextual tale, as the scientists researching games would have it). In the game, you really have to read a lot. I really mean it. Wanderlust gives us stories, and the level of graphic details will depend on us and our imagination.
The writing is phenomenal, and the characters are avid observers.
In other words, the game largely takes place in your own imagination, so you need to exert some creativity. In this respect, Wanderlust is an extremely engaging, but also demanding game. Thankfully, the devs made sure subsequent lines and paragraphs of text appear in intervals, so that we're not harassed with too much text at a time.
A trip to Walkabout
About a month before the game's release, I visited the developers in Warsaw to talk about Wanderlust, among other things. I was sort of taken aback by the very first question from Artur Ganszyniec, one of the creators behind this title, and that was "Do you read?" When I confirmed, he replied "So you should manage."
Arthur actually wrote a manifesto of slow gaming. In it, we can read that we need slow games for adult players inclined to critical thinking and decision making, which require not reflexes, but strong opinions and feelings. Games, in which taking a break isn't problematic, to which you can easily return after a while. If this concept sounds interesting to you, and you'd like to get to know what slow gaming is about, Wonderlust is definitely a good place to start.
Ok, so we already know what Wanderlust looks like, but the question from the headline is still valid. The short answer would be: Wanderlust is a text-based travel game. There are four long stories (and a few shorter ones), which are an account of the adventures of four fictional characters, who are far from home, in foreign countries, facing their own weaknesses, stereotypes, and beliefs.
Multi User Dungeon – what we played "before you were born"
MUD-s are a specific, now forgotten, but still existing niche of online story games. To play them, you just needed an account and a client that supported the telnet protocol (in other words, you just needed Windows and the Internet). These games boiled down to reading and writing commands. Each location was a separate, extensive literary description, and we navigated the the world by writing N, S, E, W (North, South, East, West). During the game, we did about the same thing that we do today in World of Warcraft, the only difference being that everything happened mostly in our imagination. To attack someone, you had to write "kill the goblin ", to look at something, "Look at the tree," and to buy a sword, well, you wrote "buy a sword." The game instantly reacted to our input, at once displaying new walls of text. The MUDs were multiplayer games, so we often had some company while traversing the literary depictions of the world.
MUDs were usually extensive RPGs, sometimes based on famous systems or worlds. For example you could find MUDs based on Witcher, Warhammer, The Lord of the Rings or Earthdawn.