Hardware
13 April 2020, 17:58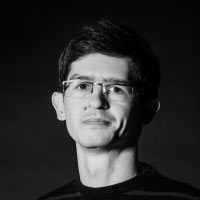 author: Michael Chwistek
Saying Goodbye to my PC – I Have Steam Link and GeForce Now
Google Stadia has gathered a lot of bad PR for streaming games, but in times of lockdown, it's worth trying out new ways to play. That's why I took the tablet and checked how Steam Link and GeForce Now are working. Turns out it's pretty good.
With GeForce Now, you don't even need a computer
Things look a little different with GeForce Now. This service relies on external servers that are specifically designed for streaming. This allows the games to preserve required fluidity even on lower speeds, with the side effect being increased blur. Responsiveness is only lost if the connection is really poor. But let's start at the beginning.
GeForce Now is a service that allows you to stream gameplay from Nvidia's proprietary servers. It's available both in a free option, and in paid subscription. The free option allows playing for 1 hour a day, and usually requires waiting before we can log into servers. The paid option gives you priority login, unlocks RTX and extends the session to 6 hours. After it runs out, you can easily begin another. Unlike Steam Link, using GeForce Now on your phone does not require a running PC. Everything happens on the servers. We don't have to install any games; it's enough to have them registered on your own game launcher, such as Uplay, Origin, or Epic Games.
The biggest advantage of GeForce Now is that, in theory, any device with a touchscreen could replace a gaming computer.
Unfortunately, GeForce Now does not support just any game in our library – there's a list of supported titles. Additionally, some publishers have been withdrawing their titles from the service, possibly hoping to make some buck on making deals with Nvidia, or their competition, like Google Stadia. It certainly isn't pro-consumer behavior, especially since GeForce Now enables millions of people around the globe to experience gaming the way that never was accessible to them. It will probably be a while before the suits realize the mistake.
Key features of GeForce Now:
Doesn't require a computer,
all games run on high graphical settings,
responsiveness is good even on slower connections,
available for free (with some limitations),
no ability to freely configure controls,
Android devices seem to have issues with Dualshock 4,
limited games library,
mobile devices usually don't run games that require mouse and keyboard.
So, GeForce now is a perfect substitute of an expensive gaming rig, but there's still plenty of room for improvements in terms of mobile devices. The biggest problem is the controls. Unlike Steam Link, Nvidia's service does not provide the ability to freely configure the touch buttons and the cursor. Playing games that require a mouse and keyboard is most often impossible. In Legends of Runeterra, you can't even play a card. Wolcen was a similar story.
It's great there's a free version of the service (with reasonable constraints).
If the game supports a pad, things will improve a bit, but it will also be far from ideal. The problem with a screen controller will be the inability to configure it. Virtual buttons will occupy almost the entire screen of a phone, and there's nothing we can do about it. If we decide for an external controller, difficulties may arise again. The PS4 Pad behaves in unpredictable ways when paired with an Android device. Mapping buttons becomes a complete mess, with L2 and R2 becoming the Share and Select keys. Steam Link allows feerly changing that, unlike GeForce Now. So, the only way out is getting a game pad for your smartphone, or getting the Xbox One pad.
It is important to realize that Steam Link and GeForce Now are not entirely competitive services, as they're meant for different things. But if you're getting backache from sitting in front of your PC, consider launching your favorite games on a tablet or a smartphone via these services.
The only thing you need for the perfect experience is a smartphone game pad.
Michael Chwistek | Gamepressure.com