Hardware
13 April 2020, 17:58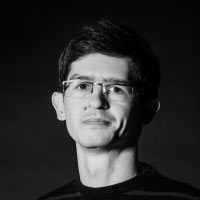 author: Michael Chwistek
Saying Goodbye to my PC – I Have Steam Link and GeForce Now
Google Stadia has gathered a lot of bad PR for streaming games, but in times of lockdown, it's worth trying out new ways to play. That's why I took the tablet and checked how Steam Link and GeForce Now are working. Turns out it's pretty good.
Big announcements, hundreds of millions of dollars, industry veterans and for what? Stadia became one of the biggest flops of recent years. It didn't doom the entire concept of streaming video games, though. The concept, which, in my opinion, has been developing reasonably well, and almost everyone with average Internet speed can already use it. I decided to see how the available solutions were doing on mobile devices, and whether playing Doom Eternal on my phone was already a reality, or still a song of the future.
Playing PC games on a smartphone or tablet has never been so... well, possible.
Now, I always loved playing on portable consoles. First, the Game Boy, then the PSP, the PS Vita, and most recently, Switch. I'm not just talking about playing on the bus or the train. Playing on small screen also works well at home. Whether it's on the couch or in bed. Turning on such a console usually takes a second, and with the Sleep option we can go straight back to the point where we finished the last game. And this is exactly the kind of gaming that modern streaming services already offer. In theory, playing using the LTE network on your phone is also possible, but given the rate at which games feed data, it's not a viable alternative yet.
Currently, the two best options are definitely the Steam Link and GeForce Now. Stadia is available in just 13 countries, PlayStation Now in 19 (although it is changing quite rapidly). Both platforms have their advantages and disadvantages, so I decided to give them a run for the money in home setting. What are the terms? Fiber optic Internet @300 Mbps, standard router and tablet (Lenovo Yoga Tab 3).
Managing extended screens in role-playing games can actually be more enjoyable on touch screens than using a mouse or keyboard.