Movies & Series
23 December 2019, 15:27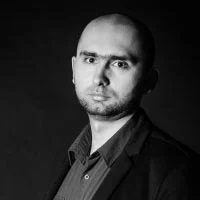 author: Martin Strzyzewski
9 Greatest Absurdities of Disney's Star Wars Trilogy
Wait, what I just watched made no sense. Star Wars have closed the third trilogy and it's high time to ask if all that we've seen holds any water.
The Emperor's grand fleet
ATTENTION, SPOILERS
The Rise of Skywalker
Previous Star wars have tried to make some basic economic sense. The Emperor's fleet, on the other hand, appears out of the blue.
Palpatine took shelter on a planet that could only export dust and lightnings. No one knows about it because it's hidden. To get there, you need to have an ancient artifact of the Sith. In other words, you can't order pizza there. Still, the planet houses a crowd of Sith devotees, who, coincidentally, were able to build an absolutely gigantic fleet of space ships.
Ok, maybe they just had a supply of canned food and somehow lived in this sad desert, waiting for their time to come. But how did they build the fleet? Where are the shipyards, where are the parts from, the raw materials? Older Star Wars have at least tried to maintain some sort of sense in terms of the economy. The droid army was created by the effort of the Trade Federation, the Intergalactic Banking Clan, the Corporate Alliance and the Confederacy of Independent Systems. It made sense. If the rebellion wanted to have at least a few X-Wing squadrons, so it had to request support from different planets, and the clone army was ordered a decade in advance.
To top it off, each of Palpatine's new destroyers has a suspended phallic cannon under its belly that can vaporize planets like the Death Star. Miniaturization, I get it. Obviously, there's no shortage of ingenious engineers among the Sith.