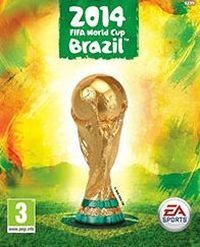 2014 FIFA World Cup Brazil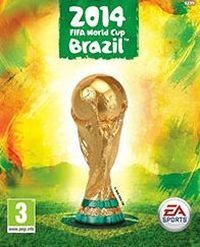 Game mode: single / multiplayer
Multiplayer mode: Internet / common screen, players: 1-32
2014 FIFA World Cup Brazil is another installment of football simulators developed by EA Sports. The game was created on the occasion of the twentieth World Cup Championship taking place in Brazil. The title was based on the engine and gameplay solutions known from FIFA 14, so it can be treated as a standalone expansion. The main feature of the 2014 FIFA World Cup Brazil is the opportunity to guide one of 203 national teams and introducing it to the finals of the World Cup.
Compared to FIFA 14, the developers of 2014 FIFA World Cup Brazil introduced a number of minor bug fixes and improvements to the gameplay, among others, prepared a total of 100 new player animations (such as passes, saves, and penalty shoots), 21 new stadiums, 15 hours of comments, 7,469 players, as well as 19 licensed coaches. Arenas come to life thanks to the new methods of presenting the fans. In the stands, we can see clearly animated flags, colorful banners and the like, and during the hottest moments of games, like on the TV, the game serves us pictures of fan zones all around the world.
Gameplay options availablet allow to compete with computer AI or live opponents. Like in FIFA 14, there are lots of social features related to, among others, EA Sports Football Club. In addition to known forms of play modes, you can also find your favorites from the previous games and those that are completely new, such as:
Road to the FIFA World Cup - players can choose one of 203 national teams, and then gradually climb up the ladder of elimination to finally go head to head with the best teams in the world.
Road to Rio de Janeiro - players battle each other online in the arenas in 12 Brazilian cities, representing one of the national teams. The final winner of the competition takes the World Cup goblet home.
Captain your Country - the player assumes the role of one player and starting from the reserve team, tries to get better match ratings from his colleagues to climb up in the hierarchy of the team and earn the captain's armband.
Story of Qualifying – the developers prepared more than 60 scenarios of real qualifiers matches. The players will have the opportunity to change their course and turn the tide in favor of the losing team. Interestingly, as the authentic World Cup tournament progresses, the creators of the game will introduce new games based on the events already held.
When it comes to graphics and sound, the game does not differ significantly from its predecessor. The only differences are new textures and animations and, of course, stadiums and players. The developers boast of refreshed physics engine used to simulate the behavior of the ball, which was created in collaboration with Adidas.
PEGI Rating