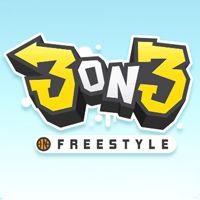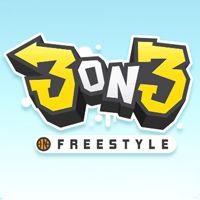 3on3 FreeStyle
A sports arcade game created by Korean studio called JoyCity Entertainment,focusing on street basketball. The players participate in matches between two three-member teams and control distinctive players that have their own tricks and prefer certain positions on the field.
Sports | Basketball | play for free | network | MMO
3on3 FreeStyle is a dynamic arcade sports game focused on street basketball. The game is available on PlayStation 4 and is released in free-to-play mode with microtransactions. It was developed by JoyCity Entertainment, which created such games as FreeStyle Street Basketball MMO or FreeStyle 2 – the described game is its more complex version.
Mechanics
The gameplay in 3on3 FreeStyle is focused on online matches between two three-member teams during which a different player controls each one of the contestants and all participants try to play as a team. During the game we can play as distinctive players that have their own tricks and prefer certain positions on a field and the key to success is to use their strong and weak points. Since this is an online game we get a chance develop our player by changing their appearance and level up their skills. The gameplay is similar to other series, such as well-known NBA Jam. Even though players' animations are realistic and rebounds and slam-dunks are effectively re-created, everything has a typical arcade feel to it.
Game modes
3on3 FreeStyle, released on PlayStation 4, focuses almost entirely on online matches. We can also create an online team and face players from all over the world. The single player mode only allows us to train with players controlled by AI.
Technical aspects
The developers from JoyCity Entertainemnt used their experience gained during the works on their previous MMO basketball games. Thanks to that 3on3 FreeStyle is a well-developed game in both the mechanics and the audiovisual departments. The game uses the graphic style, drawn and similar to manga, known from FreeStyle Street Basketball, which is adjusted, to current standards and possibilities of the eighth generation consoles.
Game mode: multiplayer Multiplayer mode: Internet
PEGI rating 3on3 FreeStyle