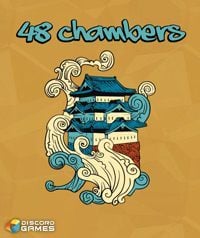 48 Chambers
48 Chambers is a logic-arcade game produced by an independent studio Discord Games. The player's task is to guide a small red ball through 48 chambers, collecting keys and green dots and avoiding contact with the blades.
Arcade | logical elements | 2D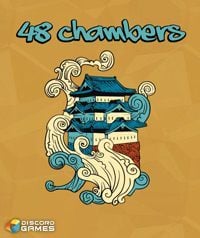 48 Chambers, released on PC and X360, was developed by the independent studio Discord Games and is addressed to fans of simple in form, but challenging logic and arcade games.
Mechanics
The game is devoid of plot. The player's task is limited to leading a small red ball through the title 48 chambers. There is a time limit for each level. On the way, you collect keys and green dots and avoid spikes, blades and rotating saws.
The gameplay is characterized by great dynamics. The player has relatively little time to come up with the best way to go through the chamber and to synchronize their moves with the traps. This means that the game requires reflex and a sense of rhythm.
Game modes
The creators have prepared two play modes. Casual mode is an option for less experienced players with an unlimited number of lives and no points. In Hard mode, the difficulty level has been raised significantly, but in return, players can compare their performance through online rankings.
Technical aspects
48 Chambers is characterized by a very simple, almost minimalist visual setting. The 2D graphics used in the game are stylized on drawings straight from school notebooks.
Age Rating
age requirements: everyone
System requirements
Microsoft Xbox 360
Uses: Xbox Live Indie Games