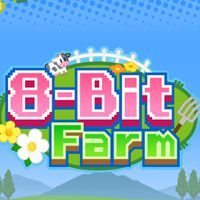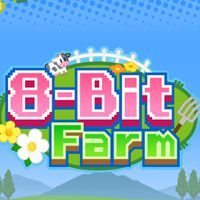 8-Bit Farm
8-Bit Farm is a simple economic strategy game developed by Kairosoft, a studio that specializes in mobile games. Like the title suggests, we take the role of a farm administrator.
Strategy | Economic | Isometric view | farm | 2D
8-Bit Farm is an uncomplicated economic strategy developed by Kairosoft. The studio specializes in developing games for mobile devices, and its portfolio includes such titles as Fish Pond Park and the warmly received Game Dev Story.
Mechanics
As the title suggests, in 8-Bit Farm we play the role of a farm manager. The game starts with planting basic plant species, harvesting flowers, fruits and vegetables, and breeding animals. As the farm develops, it begins to expand, enabling more and more workers to be recruited and, as a result, to be open to agritourism. The key to success is the constant increase of crop, the expansion of the farm and achiving the highest possible level of visitor satisfaction.
Tourists who decide to see our farmer's achievements with their own eyes, leave souvenirs in the form of photos, which can be exchanged for other attractions, as well as for various gadgets like objects enabling us to manipulate the weather. The whole thing is complemented by special festivals, where we can engage in arcade and logic mini-games, thus obtaining the funds necessary for further expansion. It is worth mentioning that the game is divided into seasons, and our actions are rated by a ranking system, which, at the end of each season, selects the winners in particular categories (product sales, number of visitors and their satisfaction, number of employees, etc.).
Technical aspects
The two-dimensional visuals of 8-Bit Farm look nice on the small screen of mobile devices. The game adopts the characteristic pixel-art style, typical for Kairosoft.
Game mode: single player
Age restrictions 8-Bit Farm: Good for all ages.