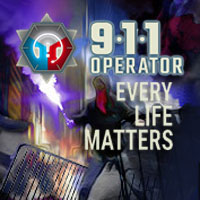 911 Operator: Every Life Matters
The second DLC to 911 Operator, a game about managing large crises, developed by independent studio Jutsu Games from Warsaw. The expansion introduces two new cities (Boston and Miami), thirteen types of calls, two story scenarios and other new attractions.
This is 911 Operator expansion pack.
Simulation | Economic | Polish | rescue | indie games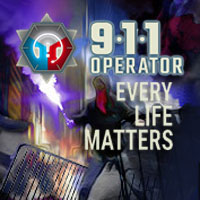 Every Life Matters for PC, iOS and AND is the second (after Special Resources) DLC to 911 Operator, a game developed by studio Jutsu Games from Warsaw. The game won the Indie Showcase award during the Digital Dragons in 2016 and it debuted in February 2017. The expansion introduces new features and attractions.
Mechanics
The PC, iOS and AND version of Every Life Matters doesn't introduce any revolutionary changes to the gameplay of 911 Operator. The game enables the player to become an operator tasked with receiving emergency calls, grading the threat and sending proper emergency services. The DLC adds various new features. Most of all, it features two completely new story scenarios.
The first one takes place in Boston. During one of the interventions a police officer shot a black boy. This caused an outrage among many citizens. They started protesting on the streets. Peaceful demonstrations quickly changed into riots, making the task of the operators hard. They must both calm nervous people who lost trust to police and at the same time they must help in restoring public order. The objective is to stop the conflict from escalation. The scenario was inspired by actual events that took place in the city of Ferguson in August 2014.
The second new scenario takes place in Miami where a big music festival has started. Bar fights, drug dealing and thefts became quite common during the event. The operator is tasked with eliminating the greatest threats and making the event as safe and enjoyable for everyone as possible.
In addition to two new scenarios and cities, Every Life Matters introduces twelve, entirely new phone conversations, eighteen calls and four special events (like earthquake, protests and festival) in free game mode. To deal with these crises, the operators received new possibilities – two pieces of equipment for the services, two vehicles and a special ability to call backup.
Technical aspects
Similarly to the cities in the basic version of 911 Operator, Boston and Miami were created based on the maps from the OpenStreetMap base. This enables the players to work on events that take place in real places. The locations of police stations, firefighter's stations and hospitals are faithfully recreated based on actual locations.
Similar games:
PEGI Rating
System requirements
PC / Windows
Recommended: Intel Core i5 3.0 GHz, 2 GB RAM, graphic card 1 GB GeForce GTX 560 or better, 1 GB HDD, Windows 7/8/10
Minimum: Intel Core i3 2.0 GHz, 1 GB RAM, graphic card 512 MB GeForce 8800 GT or better, 500 MB HDD, Windows 7/8/10