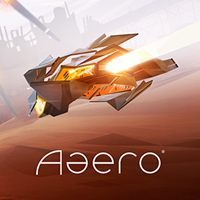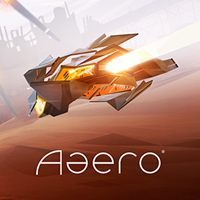 Aaero
A science-fiction rhythm game developed Mad Fellows. Aaero does not offer an elaborate narrative layer, focusing on allowing the player to control a small ship hovering above ground and fight the enemies that appear on the screen.
A dynamic rhythm science-fiction game. Aaero has been developed by a two-man team called Mad Fellows – an independent studio established in 2013 in the British town of Leamington Spa. In order to work properly, the PC / Windows version of the game requires a controller with analog sticks.
Plot
In Aaero a player gets to control a small ship hovering above ground, with which he fights the enemies appearing on the screen. The game does not feature an elaborate story layer and focuses mainly on the arcade aspects, without bothering to explain the motives behind the vessel's odyssey.
Mechanics
A player gets to observe the action from the third-person perspective and control the vehicle with the analog sticks on the controller (the triggers serve for shooting the enemies). The objective is to follow a tight tunnel and covering the longest distance possible in direct contact with the white ribbon, which increases the score multiplier. As the game progresses, the screen is filled with new types of enemies – in this respect the game resembles another popular production called REZ. After each four levels, one has to face a boss – fighting them boils down to weakening their armor and pieces of skeleton. In each location, a player has three lives (these are represented by the shield icons located in the top left corner of the screen). The key to success lies in not only good reflexes and agility but also good hearing, as the gameplay is accompanied by an audio layer – the more aligned with the rhythm one's actions are, the higher the scores.
Game modes
Aaero features three difficulty levels, only one of which (Normal) is available at the beginning of the game. Players can also save their best scores in the online ranking systems.
Technical aspects
Aaero features 3D visuals, however, the developers did not create photorealistic landscapes. Both objects and locations have been modeled in a way that evokes vector graphics from many years ago when computers could not display complex 3D objects. The fans of electronic music are bound to appreciate the high-quality licensed soundtrack.
Game mode: single player
PEGI rating Aaero
Aaero System requirements
Minimum:
Intel Core i7 3.0 GHz
16 GB RAM
graphic card Nvidia 870M
2 GB HDD
Windows 10