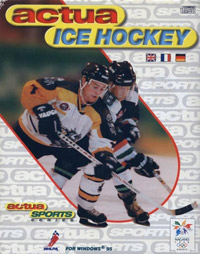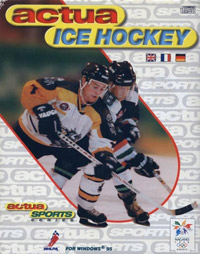 Actua Ice Hockey
PC
Actua Ice Hockey is a sports game, which is a simulation of ice hockey games. The title was produced by Gremlin Interactive studio and uses the official license of the Nagano Winter Olympic Games.
Actua Ice Hockey

Release Date PC

01April1998
developer: Gremlin Interactive publisher: Gremlin Interactive

game language: English
Actua Hockey is another branch of sports simulations in the achievements of Gremlin Interactive alongside Actua Soccer, Actua Pool and Actua Tennis. Developers purchased a licence for the Nagano Olympic Games, which allowed them to use authentic national teams and the names of the players participating in the tournament.
Like many similar productions, Actua Hockey allows you to lead your favorite teams out of the 14th that have won the Olympic qualification. The player controls the players' actions on the ice rink, and also influences the tactics of the team and Friday's line-up.
The game offers the opportunity to take part in the Olympic tournament (starting from the group phase), play a single friendly match between selected national teams and train.
Actua Hockey uses a modified graphics engine that was previously used in Actua Soccer. The quality of the visuals does not differ from the standards set by competitive productions (e.g. NHL'98). As in the case of the football simulation, the players of the local team were invited to work on the game. They were hockey players from the Sheffield Steelers club who took part in motion-capture sessions.
Please let us know if you have any comments or suggestions regarding this description.
Media type: 1 CD
Age restrictions Actua Ice Hockey: Good for all ages.