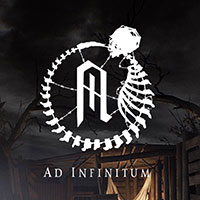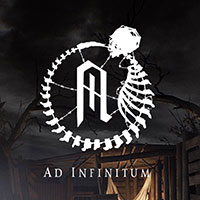 Ad Infinitum
The debut project of Berlin-based Hekate studio. In Ad Infinitum we play as a German soldier who managed to survive the First World War. After the conflict he suffers from nightmares filled with monsters and distorted memories.
Adventure | FPP | World War I | survival horror | horror | action adventure
Ad Infinitum is a debut game of Berlin-based Hekate studio. This is a first-person, psychological horror game showing us the First World War from the perspective of a traumatized German soldier. The publisher of the game is Nacon.
Plot
The action of the game takes place just after the end of the First World War. The main character is a German soldier called up to the army, who managed to survive the conflict. As a result of trauma and ever-present violence, he begins to suffer from hallucinations, post-traumatic syndrome and nightmares. During the nightmares, the main character confronts his fears, war memories, and tries desperately not to succumb to madness.
Mechanics
Ad Infinitum is a first-person psychological horror game focused on exploration, hiding from enemies and solving puzzles. During the game we explore war trenches and battlefields warped by the protagonist's trauma. His fears are shown through terrifying monsters, which we have to hide from. From time to time we also come across puzzles fitting into the historical period of the game. The world we visit is dynamic and constantly changes due to player's choices.
Game modes
The game contains only single player campaign.
Technical aspects
The audiovisual setting of Ad Infinitum makes a positive impression. The surreal locations we traverse deceptively resemble real war trenches. The soundtrack highlights the dark, overwhelming atmosphere of the game.
Last updated on 12 July 2021
Game mode: single player
Age restrictions Ad Infinitum: 18+