The Outer Worlds Expansions & DLCs
Game Expansions and DLCs available for The Outer Worlds Video Game.
Game Expansions for The Outer Worlds

The Outer Worlds: Murder on Eridanos
RPG 17 March 2021
Murder on Eridanos is the second big expansion developed for the 2019 RPG - The Outer Worlds. The add-on focuses on the character Halcyon Helen and was developed by the authors of the main game - Obsidian Entertainment.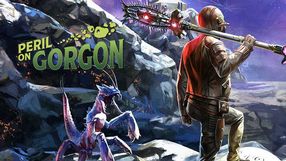 The Outer Worlds: Peril on Gorgon
RPG 09 September 2020
The first add-on to the FPP action RPG entitled The Outer Worlds. In Peril on Gorgon we get to the asteroid, where we get involved in an intrigue that could shake the whole colony. DLC introduces a new arsenal and enemies, and raises the experience limit.