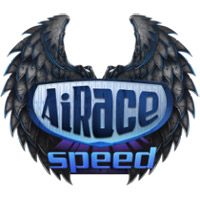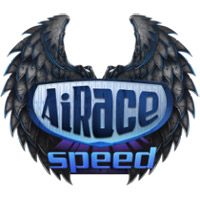 Air Race Speed
AiRace: Speed is a sequel issued in 2010 on the Nintendo DS console of arcade racing - AiRace: Tunnel. Players once again have the opportunity to take control of futuristic flying vehicles and stand at the start of races whose tracks run inside obstructed corridors.
Racing | TPP | science fiction | planes | Polish
AiRace: Speed, released on 3DS and iOS, is the third installment of the aeronautical arcade racing series developed by the QubicGames studio. The title is a continuation of AiRace: Tunnel, released in 2010 on the Nintendo DS console.
Mechanics
In the course of the game, players can play the role of pilots of futuristic flying vehicles. They take part in exciting races on routes inside the maze of tunnels. What counts most in the struggle are reflexes, the use of machines' capabilities and masterful piloting skills.
The creators have prepared a total of 18 diversified routes leading inside the vast complexes of buildings. In some locations outside tunnels, there are also rooms with secret passages that can help you find a shortcut. The routes are also filled with a variety of obstacles and traps.
The gameplay is strictly arcade. The vehicle models driven by the players develop dizzying speeds, which requires full concentration and fast reactions to avoid shattering the machine and reach the finish line in the shortest possible time. The double control system used - via analog buttons or with the use of a stylus and touch screen - is characterized by the high precision.
Technical aspects
The change of hardware platforms gave the developers from QubicGames much more possibilities in the audio-visuals. Compared to the original, AiRace: Speed is characterized by much more refined graphics.
Game mode: single player
App size:
PEGI rating Air Race Speed