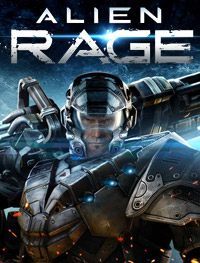 Alien Rage
Alien Fear
A science-fiction first-person shooter developed by City Interactive, a studio from Bydgoszcz, Poland. The production draws inspiration from the FPS classics such as Unreal and Quake.
Action | FPP | science fiction | FPS | Polish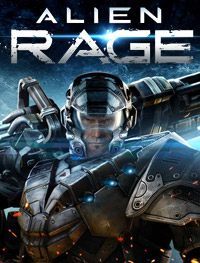 Game mode: single / multiplayer
Multiplayer mode: Internet
Alien Rage for PC, PS3 and X360 is a typical first person shooter set in science fiction genre. It was developed by City Interactive Studios from Bydgoszcz that previously aided the Warsaw branch in the development of Sniper: Ghost Warrior 2. Alien Rage combines the idea characteristic of classical FPS games with more modern solutions in gameplay mechanics.
Plot
The game tells a story of a struggle between humanity and an alien race, who once lived in complete harmony. The alliance between aliens and humans breaks down, and then a bald tough guy steps in and fights alone against a large army of enemies. The story is simple and straightforward – the developers primarily focused on presentation of dynamic action in futuristic scenery.
Mechanics
The linear gameplay is boiled down to intense gunfights against a terrifying number of aliens. In this respect, the game seems like a combination of Quake and Unreal series with a scoring system that awards players for effective actions (such as headshots, eliminating an entire group of enemies in a single blast caused by blowing up an explosive container), originating from some Polish games, such as Bulletstorm, or Call of Juarez: Gunslinger. However, Alien Rage for PC, PS3 and X360 does not have a character development system in the strict sense. Throughout over 14 extensive missions you keep on fighting against dozens types of enemies, ranging from the basic fodder, who prefer to shoot at you from behind a cover, through opponents who can disappear like the Predator, and ending with so-called bosses, who can really be a pain in the back.
In order to effectively eliminate aliens you have a whole arsenal of weapons, which consists of both basic equipment, such as a futuristic pistol or a fully automatic gun, as well as more advanced weapons, like an alien rifle. There are also some arms of "mass destruction", such as a rocket launcher or even environmental elements (e.g. exploding containers), which often save your back from serious trouble. Although there is a system of covers implemented into the game, you in practice you only use it when you need to catch a second breath, or regenerate the character's health (no aid-kits).
Technical aspects
City Interactive Studios made use of Unreal Engine 3 – unlike in the case of the second installment of Ghost Warrior – so the artworks looks really neat. The game sports impressive explosions and diverse character models. Although all the visited locations look alike, the whole atmosphere, which is slightly reminiscent of other science fiction games, Quake 4 especially, makes up for it. Audio is equally fine – the music harmonizes with the fast-paced, dynamic gameplay.
Similar games:
PEGI Rating
System requirements
PC / Windows
Recommended: Core 2 Duo 2 GHz, 4 GB RAM, graphic card 1 GB (GeForce GTX 460 or better), Windows XP/Vista/7/8, Internet connection