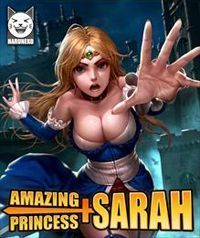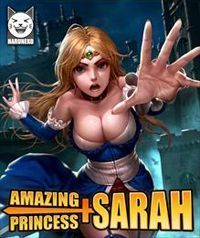 Amazing Princess Sarah
Oldskulowy, two-dimensional platformer, referring to the first installments of the Castlevania series. In the game we play the role of the title princess Sarah, who sets out to help his father - King Kaleya, who was seduced and kidnapped by the insidious Lilith.
Arcade | fantasy | platform | 2D | metroidvania | indie games | side-scroll
Amazing Princess Sarah
Release Date
Amazing Princess Sarah is an old-school platform game, in which we take on the role of the eponymous princess and try to save our father, the king, from the hands of demonic Lilith. The production is another - after the stylistically similar Akane the Kunoichi - production from the independent Italian studio Haruneko Games.
Story
In the game we play the role of the title Sara, the princess of a small and extremely peaceful kingdom of Kaleyia. One day, the heroine's life is completely transformed by the news that her father, King Kaleya, was seduced and kidnapped by the demonic lover Lilith, whose only goal is to take over the kingdom and kill the king's only rightful heir. The fearless princess embarks on a journey through ice castles, dark dungeons and dangerous caves, her goal is to free her father and defeat his tormentor.
Mechanics
In terms of mechanics, Amazing Princess Sarah refers to the classic platformers of the late 1980s, in particular to the firstinstallments of the Castlevania series. As we play, we travel through successive locations filled with various dangers, avoiding traps and fighting against the minions of the insidious Lilith, such as skeletons, zombies and demons. In addition to traditional sword fighting, the protagonist also has the unique ability to raise various objects (including enemies) and throwing them at the attacking rivals. The whole thing happens at a rather fast pace, and the additional difficulty comes in the form of demanding bosses and the fact that some opponents die only for a moment and can be reborn.
Game modes
Amazing Princess Sarah offers only single player fun. After completing the main plot we can start a new game in one of the seven "new game+" modes, in which the individual parameters of the game and the heroine are subject to different modifications.
Technical aspects
In terms of visuals, Amazing Princess Sarah features old-school, pixel-art style, which reflects the spirit of classic productions. However, it has been adapted to the requirements of modern-day gamers, offering smooth gameplay in 60 frames per second.
Last updated on 12 November 2021
Game mode: single player
PEGI rating Amazing Princess Sarah
Amazing Princess Sarah System requirements
Minimum:
Intel Pentium 4 1.6 GHz
1 GB RAM
graphic card Intel HD or better
Windows XP