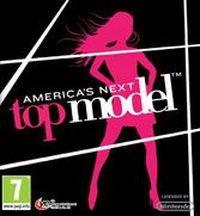 America's Next Top Model, released on NDS and Wii, is the first video game licensed by the American TV show Top Model. The production of the Belgian Neopica studio was created for players who dream of participating in the TV show and have a career of a model.
Mechanics
At the beginning of the game, the player chooses the character, whose actions he or she will direct. Each of the four available girls differs not only in their physical appearance but also in their character. The decision made is important for some elements of the game, including the relationship with the environment and the attitude of the audience.
The gameplay was designed in such a way so that the player can experience almost all aspects of the TV show. It is, therefore, necessary not only to take care of choosing the right outfit for the model (the developers prepared clothes and accessories representing 13 fashion styles, including trends from the 60s and 70s, as well as romantic and rebellious outfits) but also to take care of our character's shape and well-being, makeup and hairstyle, stand in front of the camera lens, walk on the catwalk, and, sometimes, even fight with rivals. Just like in the TV show, virtual jurors entrust participants with various tasks. A failure may mean that the player will have to say goodbye to dreams of having a career as a model.
Technical aspects
The audio-visuals of America's Next Top Model show the game's low budget. The quality of graphics is reminiscent of games from the beginning of the 21st century, and the developers were clearly inspired by titles such as The Sims 2 and Singles.
Age Rating
age requirements: everyone