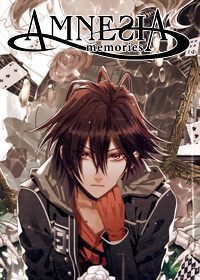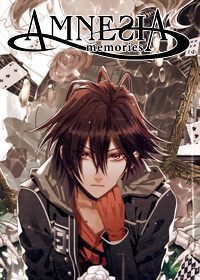 Amnesia: Memories
Targeted at female visual novel adventure players. It tells the story of a young girl suffering from amnesia, who has the opportunity to get involved with one of the five men during the game.
Amnesia: Memories
Release Date
Amnesia: Memories, released on PC, AND, etc., is a visual novel mainly for female audience. The production was developed by Idea Factory, and the title was originally released only in Japan - first on PSP (2011), and then on PS Vita as an extended version (2013). With the debut of the game in the West, the list of platforms was increased by PC and mobile devices.
Plot
The action of Amnesia: Memories takes place in a fictional universe, slightly reminiscent of the modern Earth, and the whole story begins on the morning of August 1st. The main character is a young girl who wakes up with complete amnesia. The only hint of her past is the contact list on the phone. A moment later, a creature named Orion, looking like a twelve-year-old boy, appears in front of her eyes. It soon turns out that she is the only person able to see him. However, he offers his help, which the girl accepts and together they start the struggle to regain memories.
Mechanics
Amnesia: Memories is a visual novel, so the gameplay is mainly about passively following the plot. From time to time the action is stopped and we are forced to choose one of several alternative actions. These decisions shape the further course of the story. The romantic theme plays a key role. While playing, the heroine meets five men. By interacting with them, she acquires knowledge about their past. The player decides for themselves who will be loved by the heroine. Depending on this choice, the game turns into one of the five alternative paths. Each of them is dramatically different, so in order to get to know all the stories, it is necessary to go through the game five times.
Technical aspects
Amnesia: Memories is made in a typical style for its genre. Thus, the game doesn't offer too many animated elements, and the graphics are built mainly of static images. All of them, however, look good.
Game mode: single player
PEGI rating Amnesia: Memories
Amnesia: Memories System requirements
Minimum:
Intel Core 2 Duo 1.20 GHz
1 GB RAM
graphic card Intel HD or better
3 GB HDD
Windows Vista
Recommended:
Intel Core i3 3.0 GHz
2 GB RAM
graphic card Intel HD or better
3 GB HDD
Windows Vista/7/8/8.1/10