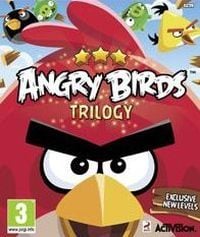 Angry Birds Trilogy
Angry Birds Trilogy is a set of three logical games by Rovio studio - Angry Birds Classic, Angry Birds Seasons and Angry Birds Rio. The game consists of shooting the title birds from the slings, so as to eliminate enemies or cause the buildings to collapse by direct hit.
Arcade | Kinect | 2D | PlayStation Move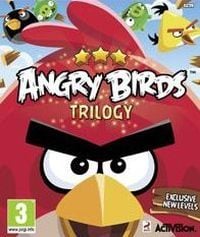 The Angry Birds franchise sling-shot into the hearts and minds of players with stunning popularity — a billion people have downloaded, enjoyed and become addicted to the adorable, comical games. For the first time ever, Angry Birds are taking flight and crashing their way onto your console with even more features and addictive gameplay than before. Angry Birds Trilogy includes Angry Birds, Angry Birds Seasons and Angry Birds Rio for three times the strategic gameplay that everyone loves.
Angry Birds Classic
The survival of the Angry Birds is at stake! Dish out revenge on the green pigs who stole the Birds' eggs. Use the unique destructive powers of the Angry Birds to lay waste to the pigs' fortified castles. Angry Birds features hours of gameplay, challenging physics-based castle demolition, and lots of replay value. Use logic, skill, and brute force to crush the enemy.
Angry Birds Seasons:
Angry Birds Seasons is a special edition of Angry Birds that takes the furious fowl through the world's celebrations! Enjoy Christmas, Halloween, Valentine's Day, St. Patrick's Day, Moon Festival and other great holidays with the Angry Birds! The latest update is Ham'o'ween, which takes the birds on a spooky Halloween adventure.
Angry Birds Rio
What happens when everybody's favourite fierce fowl get caged and shipped to Rio? They get very angry! In Angry Birds Rio, the original Angry Birds are kidnapped and taken to the magical city of Rio de Janeiro, where they eventually escape their captors and set out to to save their friends, Blu and Jewel – two rare macaws and the stars of the hit motion picture, Rio. Angry Birds Rio will pair the physics-based gameplay of the original game with unique twists based on the film.
Similar games:
PEGI Rating