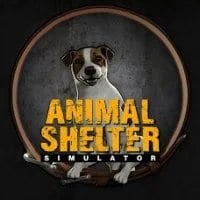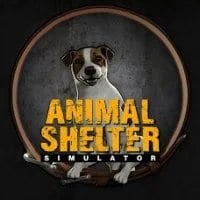 Animal Shelter
Animal Shelter Simulator
Animal Shelter Simulator is a recreational shelter management simulator, where we can perform all animal care activities ourselves. The Polish company PlayWay is responsible for the creation and release of the game.
Animal Shelter Simulator is an animal shelter simulator, where we deal with a wide range of creatures in need of our help, until we find them decent owners. Games Incubator is responsible for the creation of the game, and PlayWay is responsible for its release. PlayWay specialising in simulators, including Thief Simulator and Car Mechanic Simulator.
Plot
Animal Shelter Simulator gives us the opportunity to become a shelter owner saving wounded and abandoned animals. Our main goal is to properly care for stray pets, provide them with comfort and safety, and above all to find a home. There is a long but rewarding process of care and management of the growing shelter.
Mechanics
Animal Shelter Simulator is a representative of the simulator genre in which the game is observed from the third person perspective. The adventure begins with the management of a small building and even fewer resources needed to care for the animals. The better we will do and the more special tasks we will perform, the sooner we will be able to invest in the improvement of the facility. We're about to enlarge the area with a paddock and fence, extension and construction of new buildings, thanks to which the shelter will find more animals, as well as the purchase of specialized equipment to facilitate care and many others. However, it all depends on how many pets will eventually find their new home, where loving owners will wait for them.
In order to do this we have a long process of convalescence of the animal and proper adaptation to live with other people, especially since a many animals that come to us has been abandoned and is not very trusting towards humans. Animal care is the core of the game and includes many activities. There are basic things ahead of us, such as feeding and preparing the cage and sleeping areas, but also ensuring proper hygiene by bathing and shearing or dressing wounds and taking care of general health. There will also be no shortage of taking a walk or playing freely on the paddock so that they can release their energy and become happier, and control over the aggressive behaviour that can occur between four-legged creatures, especially if they share a cage and a fight for territory is at stake. All this will make the unhappy animal happy and joyful, which automatically increases the chance of finding new home.
At the beginning it is not a very demanding task, because we have a small number of pets under our care, but as the shelter grows, there are more tasks and responsibilities ahead of us, while each of the little ones needs our attention.
Technical aspects
Animal Shelter Simulator is a game with three-dimensional graphics and smoothly performed animations of various behaviors of a wide variety of animals.
Game mode: single player
Age restrictions Animal Shelter: 12+
Animal Shelter System requirements
Minimum:
Intel Core i3 3.0 GHz
8 GB RAM
graphic card 3 GB GeForce GTX 780 or better
6 GB HDD
Windows 7/8/10 64-bit
Recommended:
Intel Core i5 3.4 GHz
12 GB RAM
graphic card 4 GB GeForce GTX 970 or better
12 GB HDD
Windows 7/8/10 64-bit