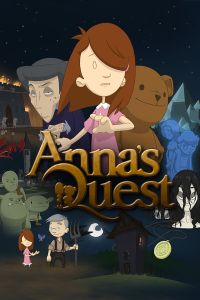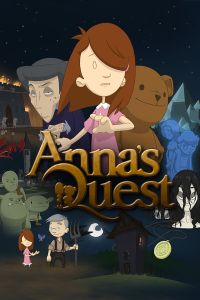 Anna's Quest
Anna's Quest: Vol. 1 - Winfriede's Tower is the first game in an adventure trilogy telling the story of a little girl with telekinetic powers. The game consists in exploring the location, conducting conversations, collecting objects and solving riddles.
Adventure | fantasy | point-and-click | 2D | humorous
Anna's Quest is a fable-driven, black comedy 'point and click' adventure game that's inspired by The Brothers Grimm & Hans Christian Andersen… with a sci-fi twist!
The story follows Anna, a young girl who, in the search of a cure for her ailing Grandpa, has been captured and kept under lock and key in a tower deep in the dark wood by an evil old witch. The witch has plans – plans that involve large, mysterious machines and cruel experiments with Anna. What the witch doesn't count on, however, are the powerful telekinetic forces brought up within Anna, and Anna's own plans of escape…
FEATURES INCLUDE:
-DRM free download
-'Telekinesis' icon giving new depths to puzzle design and player interaction
-A range of traditional, frame-by-frame 2D animations, including introduction and ending cutscenes
-An Original Soundtrack by James Flamestar
-Full voice acting!
Game mode: single player
PEGI rating Anna's Quest