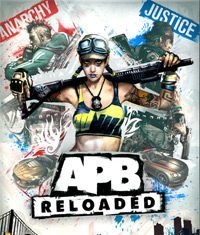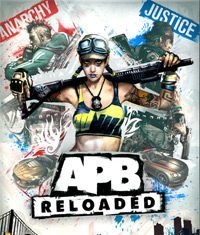 APB: Reloaded
All Points Bulletin (APB) is a gangster action game realized in the MMO convention, which allows for simultaneous gameplay of hundreds of people in a stable world 24 hours a day (so called persistent world).
Action | TPP | play for free | Gangster | network | Police | TPS | MMO
APB: Reloaded
Release Date
All Points Bulletin (APB) is a massively multiplayer online freeform combat and driving-based game, designed by the creator of the original Grand Theft Auto (GTA) franchise. Developed by Real Time Worlds Ltd. and published by global online entertainment company, WEBZEN Inc., APB brings players into a living, breathing city where cash is king and territory equals respect. In a fight to dominate the expansive world of APB, players must decide which side of the law to abide by, as Law Enforcement who take on the challenge of supporting and safeguarding justice, or as Gangs, who operate against the law and any opposing groups by any means necessary. APB will provide players with ultimate customization options from their weapons, vehicles and clothes to their attitude, music and environment.
APB (All Points Bulletin) is a complete free style game based on the real world. Players have to choose whether to be on the 'Law Enforcement' or the 'Gang'. To be good or bad, it is your choice.
I. UNRESTRICTED LIBERTY, ULTIMATE FREEDOM.
APB is a genre-breaking game unlike any other in the MMOG market in which Gangs commit crimes and Law Enforcement try to stop them, resulting in dramatic chases, shoot-outs, busts, escapes and arrests. A wide range of action-based activities are supported. Those winning an encounter gain status and cash, and the cash can be spent on advanced weapons, vehicles and other kits. Players can carry out these activities individually, or band together into groups.
II. PERSISTENT TURF WAR.
Both Gangs and Law Enforcement will continuously attempt to capture key areas of the city and expand their spheres of influence. These 'turf areas' offer access to the best gear, while persistently displaying their owner's status and symbols. Territory is vulnerable 24/7, with players constantly engaged in battles for control. For periods when they are not online, players must upgrade their defenses changing turf features or equipping AI adequately or run the risk of losing their turf to a rival Gang or Squad. Capturing multiple turf areas gets progressively harder, but provides correspondingly better rewards.
III. FULLY CUSTOMIZABLE GAMING EXPERIENCE. .
Gangs of APB live and breathe graffiti, attitude, customized cars and earning cash any way possible. Law Enforcement up holds honor, teamwork, advanced weapons, and the destruction of the Gangs. Players will determine how their characters live and grow in the APB world without typical MMOG leveling-up constraints. They'll create the ultimate customized online experience with vehicles, weapons, clothes, music, attitude, and environment. From tailoring characters' looks to creating catalogues of shared elements to defining their identity, every crew can have a unique, custom look from hair and clothing down to the way they walk, talk and the music they play.
Game mode: massive online multiplayer Multiplayer mode: Internet
User score: 7,9 / 10 based on 1228 votes.
Pre-release expectations: 7.2 / 10 based on 898 votes.
PEGI rating APB: Reloaded
APB: Reloaded System requirements
Recommended:
Core 2 Duo 2 GHz
2 GB RAM
graphic card 256 MB (GeForce 7800 or better)
20 GB HDD
Windows XP/Vista/7