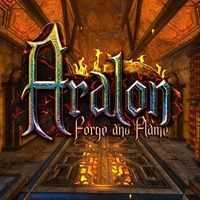 Aralon: Forge and Flame
An action role-playing game for mobile devices, inspired by the best games of the genre available on PCs. It was developed by Crescent Moon Games, a studio popular for the Ravensword series. The game is a sequel to 2010's Aralon: Sword and Shadow.
RPG | TPP | fantasy | action RPG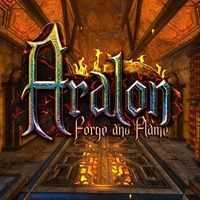 Aralon: Forge and Flame for AND and iOS is a role-playing game inspired by the best computer RPGs. The game was developed by Crescent Moon Games.
Story
The game is a sequel to 2010's Aralon: Sword and Shadow, but being familiar with that previous game is not necessary to enjoy playing Forge and Flame. The story takes the player to the same classic fantasy world resembling the actual medieval period in its level of technological advancement. When the story opens, the land of Aralon is definitely in bad shape. The ruler of the land is dead, and lords of particular territories that belong to the empire are fighting each other over the origin of the next king.
In Aralon: Forge and Flame for AND and iOS the player takes control over a character who will try to prevent the outbreak of a great civil war. To do that, they will have to find a tribe which is considered to be extinct. Those people are the only ones having the knowledge and resources required to ensure peace.
Gameplay
Aralon: Forge and Flame for AND and iOS is a trial to recreate the gameplay specifics of computer RPGs on mobile devices. Thus, the game has fully three-dimensional graphics and the game world is impressively large - it is made of three big continents filled with different types of locations. The story is extensive here, but the player can also complete many of optional side quests. Going through all the in-game adventures will take dozens of hours.
Before the game begins, the player can create their hero, choosing from three races and four professions available. The game offers both the first- and third person perspective. It has a real-time combat system which is rather arcade at its core. The player controls one character only. All the attacks and dodges have to be performed manually. As a result, the outcome of a fight depends equally on both how nimble the player's fingers are, and what is the level of the character's development. The latter is determined by the character development system present in the game. This allows to improve the character's skills by spending the experience points gained during the adventures.
Age Rating
age requirements: 12+