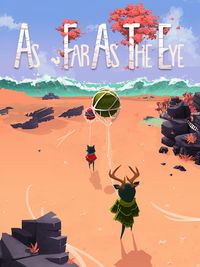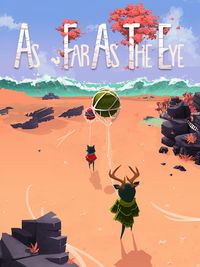 As Far as the Eye
As Far As The Eye is a turn-based strategy game. The aim of the game is to bring the tribe to the center of the map before the floods come. In order to reach the indicated place it is necessary to collect resources needed for survival.
As Far as the Eye
Release Date
As Far As The Eye is a turn-based strategy in which the player must guide the fate of the tribe. Unexpected Studio is responsible for the development of the game, and Goblinz Studio was responsible for its release.
Plot
In As Far As The Eye, the player takes on the role of the wind that takes care of the tribe. His aim is to bring his wards to the center of the world before the floods that will cover most of the area.
Mechanics
As Far As The Eye is played out on a procedurally generated map, divided into hexagons. Before starting the game, the player can adjust the session parameters, such as its length or the number of available resources.
After hitting the map, the player has to determine the optimal path to the center of the world. However, it does not necessarily have to be the easiest way. During the journey the natives have to satisfy their needs and collect the resources necessary for their survival. For example, in order to satisfy the need for hunger, a fishing haven must be built. In addition, while exploring the world, you may meet NPCs with whom you can trade. They can also be added to the directed tribe.
The tribe may also encounter obstacles that will make their journey difficult. These may include difficult weather conditions, such as storms. Besides, there are places of cult on the map where you can make a sacrifice. If a player decides to loot them instead, he will also suffer the consequences.
In the game there is also an extensive tribe development system implemented. It was divided into three categories - work, knowledge and buildings. Each of them contains a set of improvements that affect the functioning of the settlers.
Technical aspects
As Far As The Eye offers a colorful, cartoon-style graphic design. It was shown in isometric view.
Game mode: single player
Age restrictions As Far as the Eye: Good for all ages.
As Far as the Eye System requirements
Minimum:
Intel Core 2 Duo E4300 1.8 GHz / AMD Athlon X2 4450e 2.3 GHz
4 GB RAM
graphic card 512 MB GeForce 8800 GTX / Radeon HD 3850 or better
2 GB HDD
Windows 7/8/8.1/10