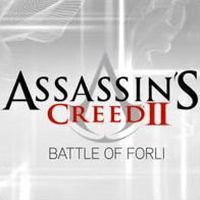 Battle of Forli is the first DLC for an enthusiastically received Assassin's Creed II released in 2009. The add-on was prepared by game developer Ubisoft Montreal.
The story of the add-on focuses on protecting the titular city of Forli. The player has to fight back an attack by Orsi brothers and prevent the Templars from further expansion. In that goal you are aided by your allies: Catherina Sforza and Niccolo Machiavelli. Moreover, in one of the special memories you can pilot Leonardo's flying machine.
The expansion requires the base game to play. It offers about one hour of gameplay and does not include new locations, enemies, or weapons.
PEGI Rating
System requirements
Microsoft Xbox 360
Uses: Xbox Live