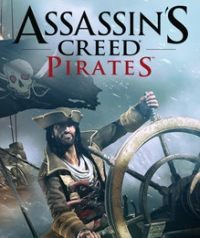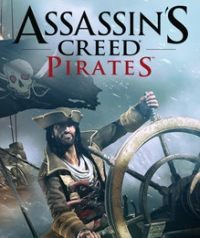 Assassin's Creed Pirates
A side-episode of the legendary Assassin's Creed series, prepared by Ubisoft for mobile device users and Windows 8.1 owners. Unlike the flagship games of the series, the game focuses on spectacular sea battles known from Assassin's Creed IV.
Action | play for free | ships
Assassin's Creed Pirates is a spin-off of a popular action adventure game series developed by Ubisoft. This game was designed for mobile devices and personal computers running on Windows 8. In contrast to the "big" installments of the series, this game concentrates on spectacular real-time naval battles, which for the first time appeared in Assassin's Creed IV: Black Flag in such form.
The story is not directly linked to any of the previous parts of the series. It focuses on a person called Alonzo Bailla – a young and ambitious captain, who travels the Caribbean in search of a treasure of the legendary pirate Olivier Levasseur, better known as La Buse. In his journey he gets caught into the centuries-long conflict between the Assassins and the Templar Order, who obviously too have their eyes on the precious treasure. In his battles the protagonist will also face other legendary pirates, such as the Blackbeard, Sam Bellamy, or Ben Hornigold.
The gameplay mainly focuses on story missions, which hide almost 100 unique treasures. The authors prepared more than 50 main and side missions, which mainly consist of simple action mini-games, as well as spectacular naval battles, during which you get to fire off everything you got, and steal and plunder enemy vessels. For this purpose a loyal crew will be needed, whom you are going to recruit on your own, selecting the best from a wide pool of sailors with unique, "pirate" abilities. Along with the increase of your experience and fortune, you will improve both your own skills, as well as the power of your frigate – you can equip her with new weapons that will give you an upper hand in combat.
Thanks to the graphics engine specially-prepared for Assassin's Creed Pirates, the game stands out with high graphical fidelity, and does not lag far behind big-budged AAA productions. The developers took care of such details as various landscapes, changing weather and raging storms. The game uses an authentic map of the Caribbeans, taking into account the number and diversity of islands in this unique archipelago. Thanks to integration with Xbox Live, players got an option of storing their saved games in the cloud, as well as a long list of achievements to unlock.
Game mode: single player
App size:
User score: 7,6 / 10 based on 113 votes.
Age restrictions Assassin's Creed Pirates: 16+
Assassin's Creed Pirates System requirements
Recommended:
Core i5 1.7 GHz
1 GB RAM
1 GB HDD
Windows 8.1