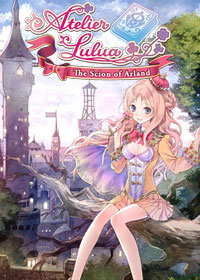 Atelier Lulua: The Scion of Arland
A jRPG game that is another part of the popular Atelier series. Production refreshes many of the mechanics used in this series. Gust studio, known from previous editions, is responsible for its creation again. The publisher is Koei Tecmo.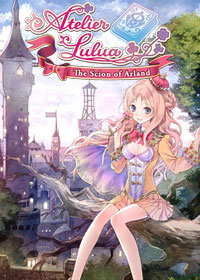 Lulua Atelier: The Scion of Arland is a jRPG game from the popular Atelier series, which began in the days of the first PlayStation. The action of this production takes place in a fantastic world, in which the legendary art of alchemy plays an important role, enabling us to do things impossible in our reality. Developers from the Gust Studio are responsible for the creation of this title. The release was taken care of by Koei Tecmo.
Story
Lulua Atelier: The Scion of Arland takes place several years after the events of Atelier Meruru: The Apprentice of Arland. This time the player takes on the role of Elmerulia Fryxell - a young, talented alchemist who learns her art to match her mother's legend, the famous Rorona Fryxell. In the game you can meet heroes known from previous versions of the Atelier series.
Mechanics
Atelier Lulua: The Scion of Arland is a classic jRPG game. Players explore the land of Arland (changed by the passage of time), fight and perform tasks. As in the previous parts of the cycle, the focus of this production is on the acquisition of objects (mainly alchemicals, which we obtain naturally, from the environment, as well as from the monsters we kill), the making of choices and a system of craftsmanship (alchemy). The combat system has been completely redesigned - although it is worth noting that the created equipment invariably plays a large role during the stand. New mechanics of exploration and synthesis are also bringing big changes.
Game modes
Atelier Lulua: The Scion of Arland can only be played alone.
Technical issues
Lulua Atelier: The Scion of Arland has an attractive three-dimensional graphic design. The colorful world has been devoted to interestingly and certainly can be enjoyed. This production is also characterized by manga style, typical for many Asian titles.
Please let us know if you have any comments or suggestions regarding this description.
PEGI Rating
System requirements
PC / Windows
Recommended: Intel Core i7 3.4 GHz, 8 GB RAM, graphic card 3 GB GeForce GTX 1060 or better, 16 GB HDD, Windows 7/8.1/10 64-bit
Minimum: Intel Core i5 2.6 GHz, 4 GB RAM, graphic card 2 GB GeForce GTX 660 or better, 16 GB HDD, Windows 7/8.1/10 64-bit