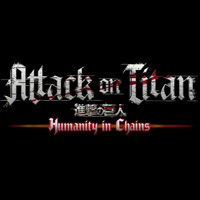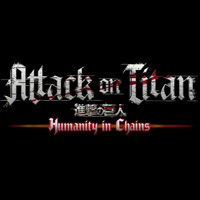 Attack on Titan: Humanity in Chains
3DS
Three-dimensional action game based on the famous manga and anime Attack on Titan. In production, we play the role of members of the elite Scout Regiment, and our task is to stop the attacking Titans. The further fate of humanity depends on the success of the action.
Attack on Titan: Humanity in Chains

Release Date 3DS

04December2014
developer: Spike Chunsoft publisher: Atlus Official website

game language: English
Attack on Titan: Humanity in Chains is a game based on the manga Attack on Titan by Hajime Isayam. The title is produced by Spike Chunsoft studio, known for such titles as Zero Escape: Virtue's Last Reward and Nine Hours, Nine Persons, Nine Doors. During the game we play as characters who stand up for three walls attacked by the title Titans. Luckily, we are not one of the random people, but a well-trained member of the elite Scout Regiment. The fate of humanity depends on our actions.
The game of production takes place in two main modes - feature campaign and network co-op. In the first one, we participate in subsequent events connected with the story being told. The second option allows you to play together with up to three other people, in which we repel the attacks of Titans and score points that affect our position in the ranking.
Gameplay resembles an ordinary TPP action game. Players, directing shared characters (e.g. Eren Jaeger and Mikasa Ackermann), fight enemies, using swords above all. During clashes with the mighty Titans you have to stay close to them, learn their behaviour and attack in convenient moments.
The title looks very nice in terms of graphics, as for the possibilities offered by the 3DS console. Additionally, the game has been adapted to work with Circle Pad Pro and New Nintendo 3DS, which has a second analog mushroom. This makes the control more pleasant than with a single knob.
Please let us know if you have any comments or suggestions regarding this description.
Game mode: single / multiplayer Multiplayer mode: Internet Player counter: 1-4
Age restrictions Attack on Titan: Humanity in Chains: Good for all ages.