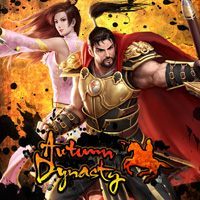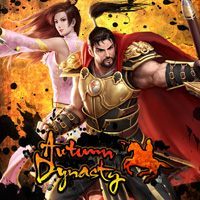 Autumn Dynasty
Autumn Dynasty is a real-time strategy. The production is set in the climate of oriental fantasy and allows you to play the campaign or play in multiplayer mode.
Dynasty Autumn is an RTS. The game was developed by Touch Dimensions.
Plot
Dynasty Autumn takes you over to a fantastical land inspired by ancient China, to the territory of a great empire heading towards the collapse. During the campaign, we can learn more about these lands and the characters living there. The story is full of betrayals, conspiracies and sudden twists. Players take on the role of the recently appointed general and this inexperienced commander will try to save the Empire from extinction. He will have to face camouflaged rebels and, in the event of the outbreak of civil war, brutally suppress the rebellion.
Mechanics
Dynasty Autumn is a classic real-time strategy, so fun comes down to participating in battles. During them, we gather resources, construct buildings, train troops and then attack enemy forces.
All these elements are relatively classic, but what distinguishes the game are the controls. Battlefields resemble old maps, and all commands are given by drawing simple symbols with a finger or style, which on the screen look as if we painted them with a brush. We select a unit by drawing a circle around it and drawing a line from it results in issuing a movement or attack order. The gameplay is enriched by numerous special skills and a development system, thanks to which our troops become increasingly stronger.
Game modes
In addition to the long campaign, the game also offers quick battles and the option to face other players in multiplayer mode.
Game mode: single / multiplayer Multiplayer mode: Internet
App size:
Age restrictions Autumn Dynasty: Good for all ages.