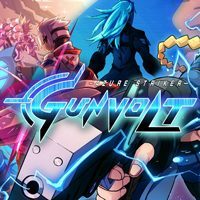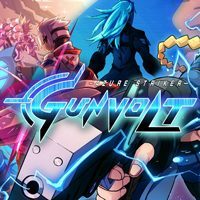 Azure Striker Gunvolt
A side-scrolling 2D action game developed by Japanese studio Inti Creates. The story of Azure Striker Gunvolt takes place in the future in which the humanity is controlled by the powerful Sumeragi corporation.
Arcade | 2D | side-scroll
Azure Striker Gunvolt for PC and 3DS is a two-dimensional action scrolling game created by Japanese developer Inti Creates. This studio is known for a variety of productions, including the Mega Man Zero series. The action of the title takes place in the future, in which the population is controlled by a powerful corporation Sumeragi Group. The player takes on the role of a fourteen-year-old boy from the resistance movement who opposes the current status quo.
Mechanics
Playing Azure Striker Gunvolt on PC and 3DS is based on traversing successive locations filled to the brim with enemies. The gameplay resembles Shank games, so we have to fight against the enemies we meet all the time. For this purpose we use both weapons and skills of the main hero, who is able to control electricity (it is also useful during defense). In addition, over time, the character gains experience, unlocking new super-power. This allows us to make comboes that influence the amount of material falling out of defeated enemies, which are necessary for the production of new equipment.
All of this is useful not only when defeating further weaker and stronger enemies, but above all when confronted with powerful bosses. At the end of each level we must face a powerful opponent. Amongst "bosses" await us people who are rulers of magnetism, portals, and even causing explosions literally from nothing.
Technical issues
Azure Striker Gunvolt was created in a pleasant manga style. In this respect, the title is the easiest to compare to the Mega Man series. The two-dimensional binding is complemented by decent quality special effects that make the game even more impressive.
Please let us know if you have any comments or suggestions regarding this description.
Game mode: single player
PEGI rating Azure Striker Gunvolt