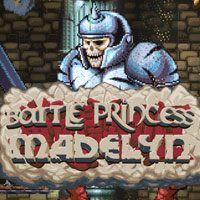 Battle Princess Madelyn
A two-dimensional platform game developed by the independent studio Causal Bit Games (the creators of 2014 Insanity's Blade). During the game the player controls princess Madelyn who was forced to fight evil in order to save the kingdom and her family.
Arcade | fantasy | platform | 2D | crowdfunding | indie games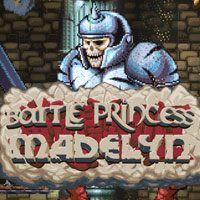 Battle Princess Madelyn is a two-dimensional platform game released on PC, PS4 and etc.. The title resembles Ghosts 'n Goblins and it was funded in 2017 during a Kickstarter campaign. The game was developed by a small studio Causal Bit Games. Some of its employees previously created Insanity's Blade, a game that debuted in 2014.
Plot
During the game the player assumes the role of princess Madelyn, who lives in a fantasy world. The girl and the ghost of her dog named Fritzy, must defeat the evil that threatens her family and the whole kingdom.
Mechanics
The PC, PS4 and etc. version of Battle Princess Madelyn references classic action platform games. The gameplay is based on the agility of the player. He must complete ten worlds, each consisting of up to five levels. The gameplay in Battle Princess Madelyn requires the player to jump on platforms and avoid traps. Each level also features various enemies – from skeletons, wraiths and demons to powerful bosses. They can be fought with a sword and spears. The ghost of Fritzy the dog is helpful in battles as well – he can bite the enemy or shoot fire. Access to various weapons and powers is provided as the player completes levels. The same goes with Madelyn's armor – at first she has only a dress, but further in the game she gains metal protectors for various parts of her body. The game also features simple riddles – Fritzy sometimes helps in solving them. The player can return to previously beaten levels in order to find secrets, such as hidden areas.
Technical aspects
Battle Princess Madelyn for PC, PS4 and etc. was developed by using Unity technology. The developers used pixel art, making their game look like titles from 8-bit consoles. All graphics were hand drawn. What's interesting, the title features two soundtracks – one references classic platform games and another one is more modern.
Misc.
The story of Madelyn Obritsch is an interesting fact related to Battle Princess Madelyn. She is the daughter of the boss of Causal Bit Games. She wanted to be the main protagonist of Ghouls 'n Ghosts from 1988 and in order to make her wish come true, the concept of this game was born.
System requirements
PC / Windows
Recommended: Intel Core i5-2400 3.1 GHz, 8 GB RAM, graphic card 2 GB GeForce GTX 660 or better, 2 GB HDD, Windows 10 64-bit
Minimum: Intel Core 2 Duo 2.8 GHz, 4 GB RAM, graphic card 1 GB GeForce GTX 460 or better, 1 GB HDD, Windows 7