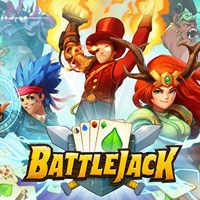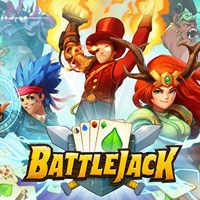 Battlejack
The mix of card game and RPG genre created by Finnish studio Grand Cru. In Battlejack we go to the fantastic, known from the Norse mythology land of Midgard, where we have to restore balance.
RPG | fantasy | play for free | card games
Battlejack is a card game with numerous RPG elements. The title was developed by the Finnish studio Grand Cru in co-op with Nexon, a publisher with such projects as Counter-Strike Nexon: Zombies, DomiNations or LawBreakers in its portfolio.
Story
In Battlejack we follow the fate of the heroes who have to face the evil and free the mythical Yggdrasil tree. It is essential for restoring balance in Midgard, the fantastic land known from Nordic mythology.
Mechanics
The title is an interesting card game inspired by the casino game called Blackjack, which consists of scoring 21 points or a score close to that number, but not bigger. The rules in Battlejack are a bit different, but the players also have to try to get this result by activating heroes and executing attacks. They do this by pulling cards out of the deck. When successful, the blows are rewarded with a powerful damage bonus. However, if we exceed 21, we will be punished. So the game forces us to make decisions that affect the course of the fight - is it better to make a move that will take less of our opponent's health, or to take a risk and pull out another card for extra damage?
The heroes have a huge influence on the course of the fight. They are symbolized by cards, which we collect while playing. From the available pool of heroes with different powers and attacks, we form small teams. They should be selected in such a way that they complement each other in combat. Over time, heroes can be upgraded or even combined to gain additional abilities.
Game modes
In Battlejack the players can play solo or join a guild. In the second case, they will be able to help other players in the fight against Titans. In addition, the players can fight PvP battles against living enemies. Developers also did not omit to prepare a leaderboard.
Other
Battlejack is a free-to-play game. However, as is often the case with such titles, the devs earn money from microtransactions. We can buy various elements to speed up the game with real money, including, above all, special jewels.
Last updated on 30 October 2017
Game mode: single / multiplayer Multiplayer mode: Internet
App size:
Age restrictions Battlejack: 12+