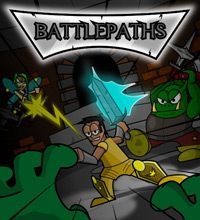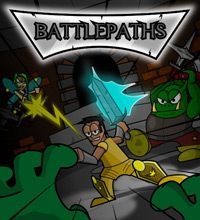 Battlepaths
Battlepaths is a cRPG game produced by an independent German development studio Key17 Games. The player creates his own hero, and then tries to develop his psychophysical attributes and collect equipment, thanks to which he will be able to face the wicked Lord of Chaos.
RPG | fantasy | 2D | classic RPG
Battlepaths is a loot-centric and addictive 2D-RPG featuring neat monster hacking, an excellent loot system, and great variety in character development. Learn skills, use powerfull potions, and hunt down the Chaos Overlord. The battle begins in Babatula, the first of three big realms to explore.
Battlepaths offers a sophisticated drop system that generates countless different items along with more than 50 unique items. The character customization allows you to create a unique hero with its own strengths and weaknesses. You can build a heavy, damage dealing tank, a deadly ninja that utilizes high speed and agility to attack his victims from out of nowhere, a true master of mind who crushes his foes with powerful combinations of special abilities, or something in between.
You can choose to play in different realms that each have their own landscape and their own set of creatures. The many superior items you will find can be exchanged between different characters, one of which will eventually become the first powerful enough to face the Chaos Overlord.
Last updated on 03 December 2012
Game mode: single player
Age restrictions Battlepaths: Good for all ages.
Battlepaths System requirements
Recommended:
Pentium 4 1.6 GHz
512 MB RAM
graphic card (compatible with DirectX 9.0)
100 MB HDD
Windows XP/Vista/7