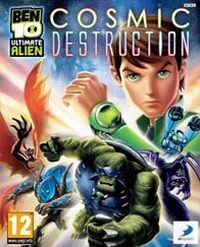 Ben 10 Ultimate Alien: Cosmic Destruction
The fourth installment of a series of games based on an animated TV series presented by Cartoon Network. We play the role of Ben, who once again has to stand eye to eye with a direct threat to the world.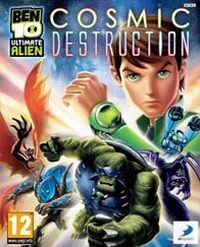 Ben is 16 years old and is now an international mega-star super hero after his secret identity was revealed. Equipped with the new Ultimatrix, Ben must travel across the globe to gather ancient Galvan artifacts to save Earth from destruction. Take control of Ben and 15 new alien forms from the ULTIMATE ALIEN series and take him across various real world locations such as Tokyo, Paris, and Rome in this new 3D action-adventure game.
Features:
• Take control of Ben and his new Ultimatrix to unlock powerful "Ultimate" versions of established aliens and wield the power of all new aliens
• Upgrade System allows players to enhance their favorite alien's skills
• Ultimate Events empower players to defeat level bosses through stylized cutscenes and hard-hitting combat interactions
• Journey to iconic worldwide locales including Paris, Tokyo, China, and Rome
• Completely authentic to the TV series using voice actors, sounds, and a new storyline by the original writers of the show
• Play as Four-Arms, an exclusive alien that can only be found on the PS3
PEGI Rating