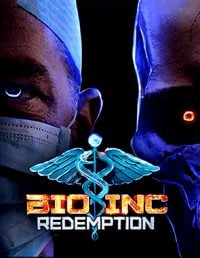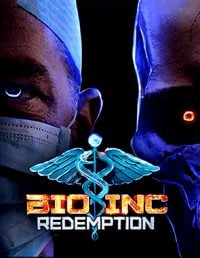 Bio Inc. Redemption
An unusual and complex biomedical simulator, in which the players are free to develop dangerous diseases or attempt to save the lives of their patients. The game is a successor to the 2014's Bio Inc. released only for mobile devices.
Strategy | play for free | medical | indie games | simulation elements
Bio Inc. Redemption is a complex strategy game that allows players to assume two different approaches. One can either develop dangerous, terminal diseases or fight them as the head of a medical team. The game developed by DryGin Studios is a sequel to the 2014's Bio Inc. that is available only on mobile devices.
Mechanics
Bio Ins. Redemption allows players to pick a side and complete two separate campaigns. As the creator of a disease, the player attempts to terminate their victim as soon as possible. When playing as the head of the medical team, players have to help their patients in finding the cure for the dangerous diseases they suffer from.
The developers put a strong emphasis on the realism – in Bio Inc. Redemption, there are several hundred real diseases, symptoms, diagnoses, and tests. Every patient (or victim) has marked (among others) digestive, cardiovascular, respiratory, nervous, muscular, and skeletal systems, each one with appropriate statistics that can be affected by player's healing or infecting actions.
When attempting to save a patient, players objective is to cure the patient entirely before he or she dies. I such case, the gameplay involves observing the symptoms, attempting to come up with the right diagnosis, countering deteriorating condition of the patient's health. Players can run different tests, nonetheless, they should remember that patient's time is limited and all the decisions should be made carefully. For example, respiratory insufficiency can be caused by the flu, however, together with chest pain and circulatory insufficiency might be a symptom of something much more dangerous – is such situation, running a flu test might not be the best solution.
When the player decides to kill a patient, the gameplay looks different, even though it is based on similar foundation. In this mode, the player has to kill the victim faster than the AI-controlled opponent. Instead of running tests, the player selects risk factors such as obesity that can be developed into more dangerous stages and then attacks particular systems choosing how will they malfunction. For example, one can target the cardiovascular system by creating clots or causing hypertension which is much more effective and dangerous, if the victim suffers from obesity.
As players progress, they unlock consecutive experience levels allowing them to choose special abilities – these can e.g. make it easier to come up with the diagnosis and battle particular diseases (when healing patients) or to exactly the opposite (when trying to kill the patient).
Game modes
Bio Inc. Redemption features both single and multiplayer modes - in the latter case, one has to face other players standing on the other side of the proverbial (medical) barricade.
Technical aspects
Bio Inc. Redemption stands out in terms of attractive 3D visuals. Particular elements (interface screens, patient/victim models) are very detailed and realistic.
Game mode: single / multiplayer Multiplayer mode: Internet
Age restrictions Bio Inc. Redemption: 12+
Bio Inc. Redemption System requirements
Minimum:
Dual Core 2.4 GHz
2 GB RAM
graphic card 896 MB GeForce GTX 260 or better
2 GB HDD
Windows 7
Recommended:
Quad Core 2.5 GHz
4 GB RAM
graphic card 2 GB GeForce GTX 660 or better
2 GB HDD
Windows 7/8/10
Additional information:
Internet connection is required.
Additional information:
Internet connection is required.