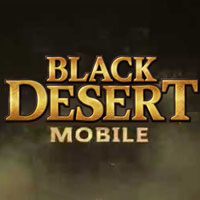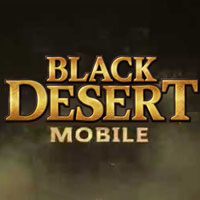 Black Desert Mobile
A special version of Black Desert Online, developed for mobile devices. The developers intended to recreate as many features of the well received original version as possible.
RPG | TPP | fantasy | play for free | MMORPG | Isometric view | MMO
Black Desert Mobile is a special version of Black Desert Online. The title was developed by South Korean studio Pearl Abyss. The game was developed for mobile devices with Apple iOS and Android systems. The developers made sure that the content of the game is as close to the content of the original version as possible.
Plot
Similarly to the original game, Black Desert Mobile for AND and iOS takes place in a fantasy world torn by a conflict. The Kingdom of Valencia and the Republic of Calpheon are fighting each other over Black Stones, magic artifacts that can greatly increase the power of armor or a weapon.
Mechanics
The events in the AND and iOS version of Black Desert Mobile are presented with an isometric perspective. During the game the players are controlling the characters they create (an advanced editor enables the players to select gender, look and class of the characters). The gameplay focuses on exploration of a vast, open world (it can be done on foot, by using a mount or by using a boat), completing quests received from non-playable characters and on fighting enemies. The battles are action based (player's reflexes and combining attacks wisely into combos is more important than passive skills) and during the battles, the player can use melee and ranged weapons as well as defensive and offensive spells.
As the player progresses through the game, his or her character gains experience points and reaches new levels. This increases the combat potential of the character, enabling the player to face more powerful enemies, including powerful bosses. Defeating the latter usually requires joining forces with other players. The game also enables the players to join one of the guilds and participate in faction battles. It is also possible to focus on actions like fishing, cooking or mixing potions.
Technical aspects
Black Desert Mobile for AND and iOS features high quality graphics. Although the game looks slightly worse than Black Desert Online, the small size of the screens of smartphones and tablets hides all shortcomings of the graphics.
Game mode: massive online multiplayer Multiplayer mode: Internet
App size:
User score: 5,7 / 10 based on 27 votes.
Age restrictions Black Desert Mobile: 12+
Black Desert Mobile System requirements
Additional information:
Internet connection is required.
Additional information:
Internet connection is required.